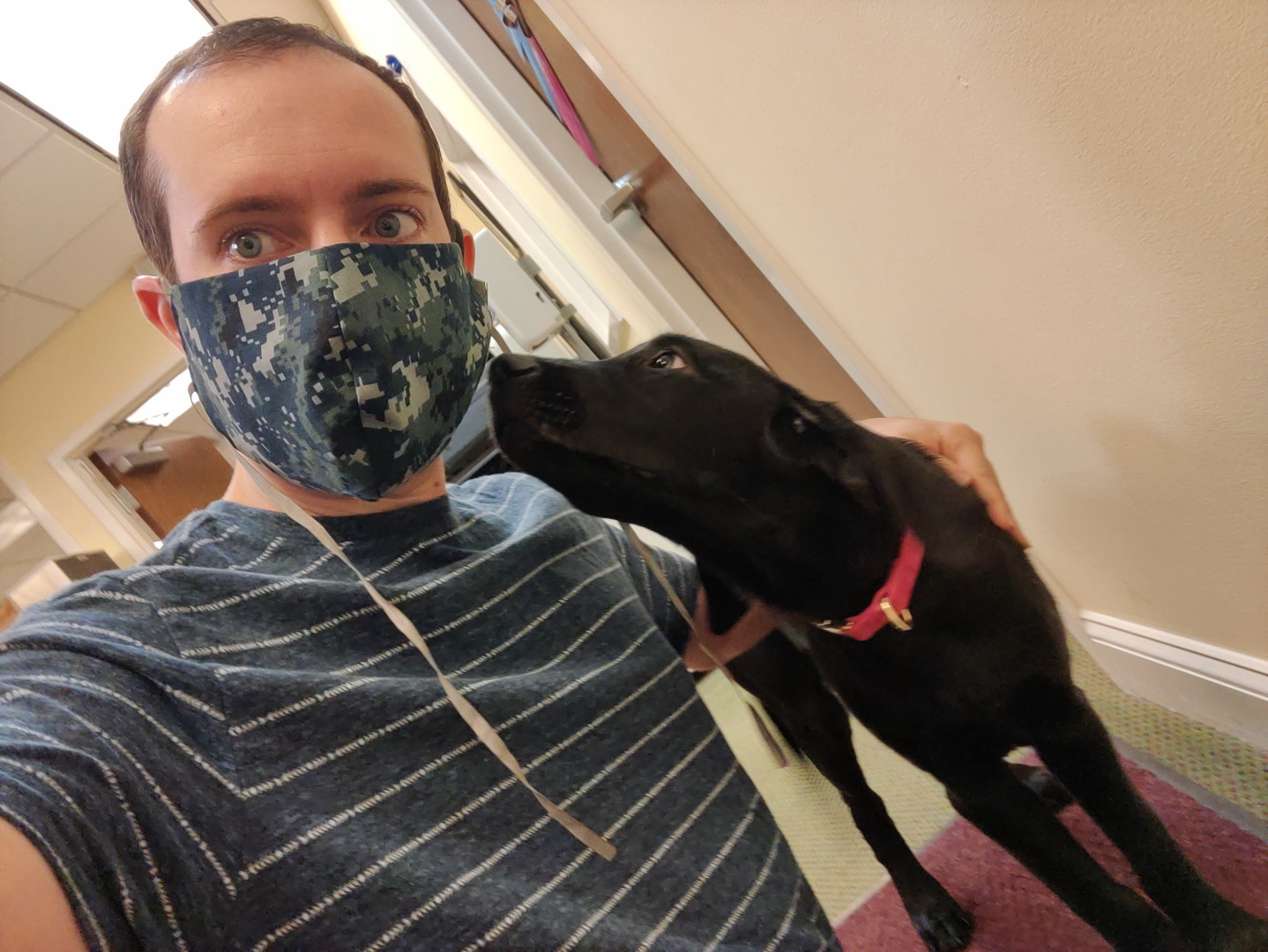 One of the employees at the office where I did the on-site visit brought their puppy on Friday. The dog was a textbook Labrador puppy; quiet yet affectionate, even to strangers.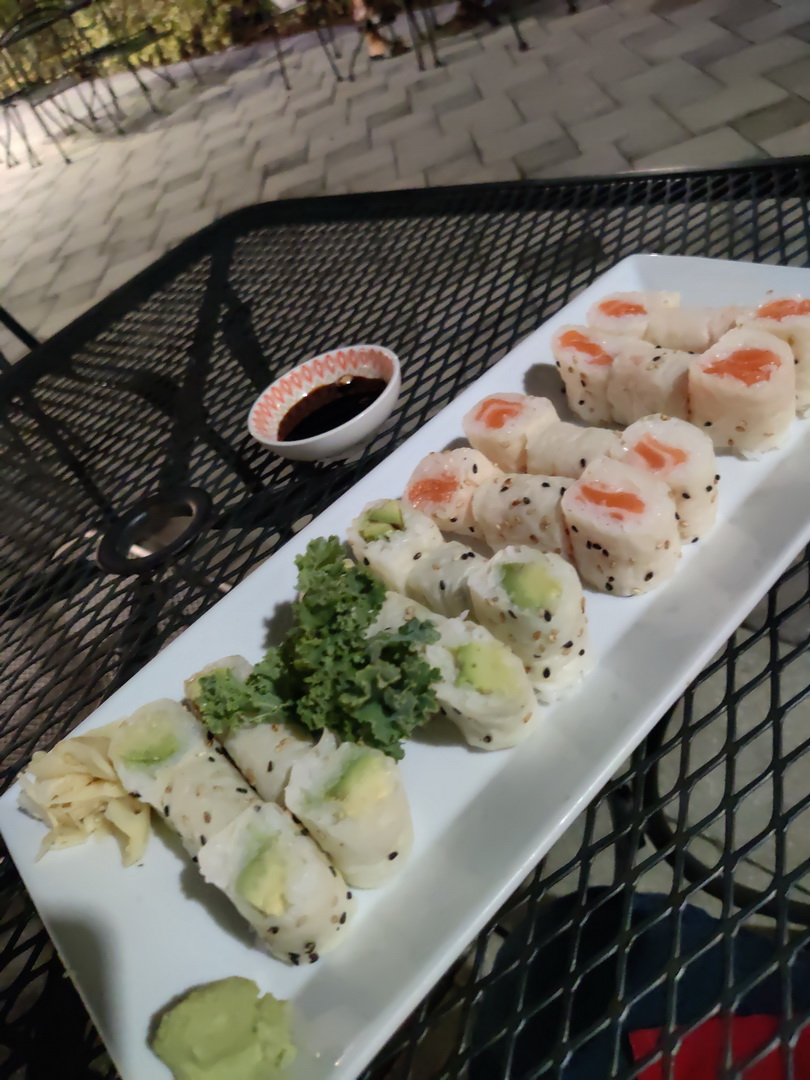 A sushi dinner that I had Thursday night.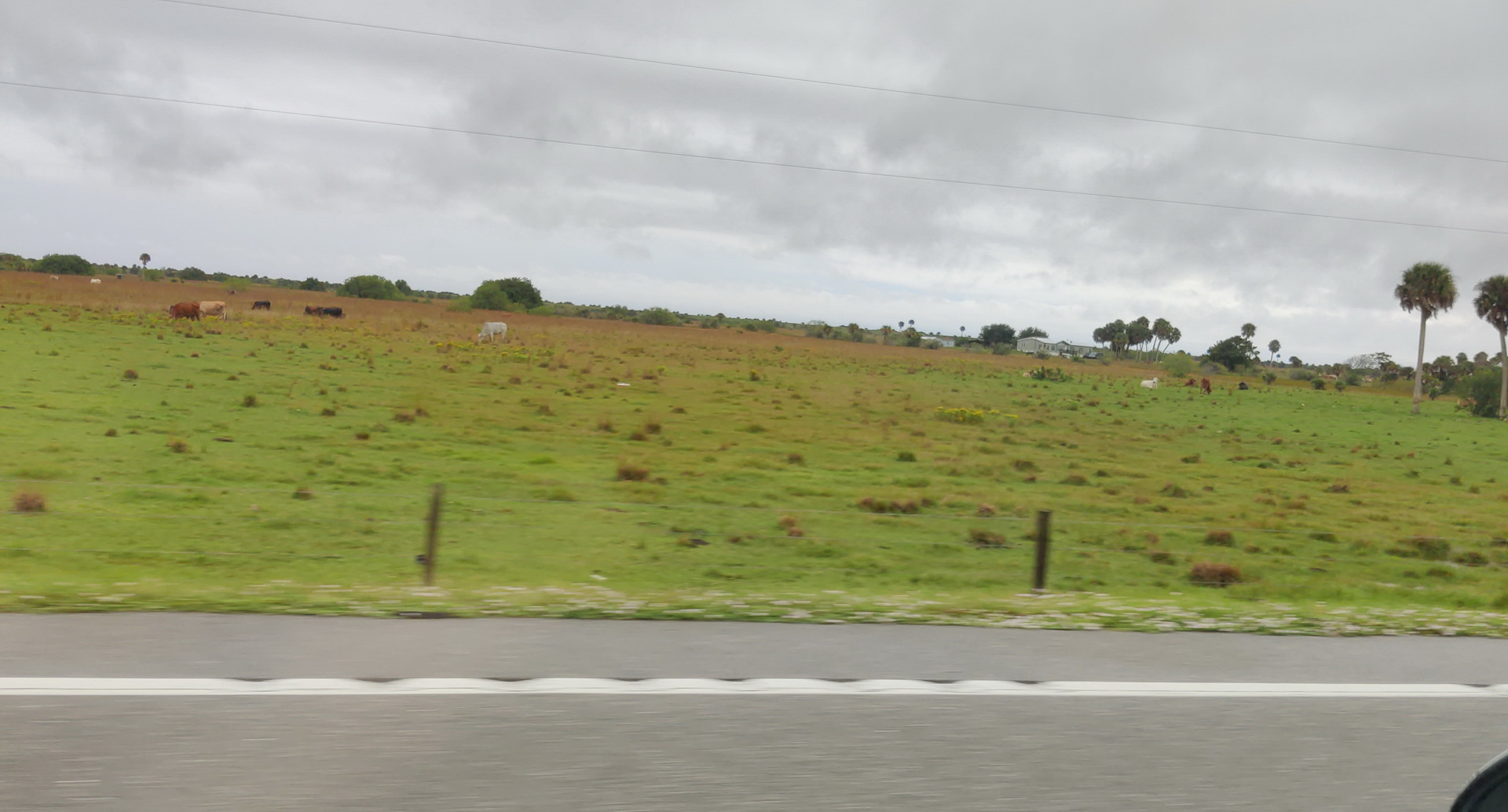 Cows. So many cows.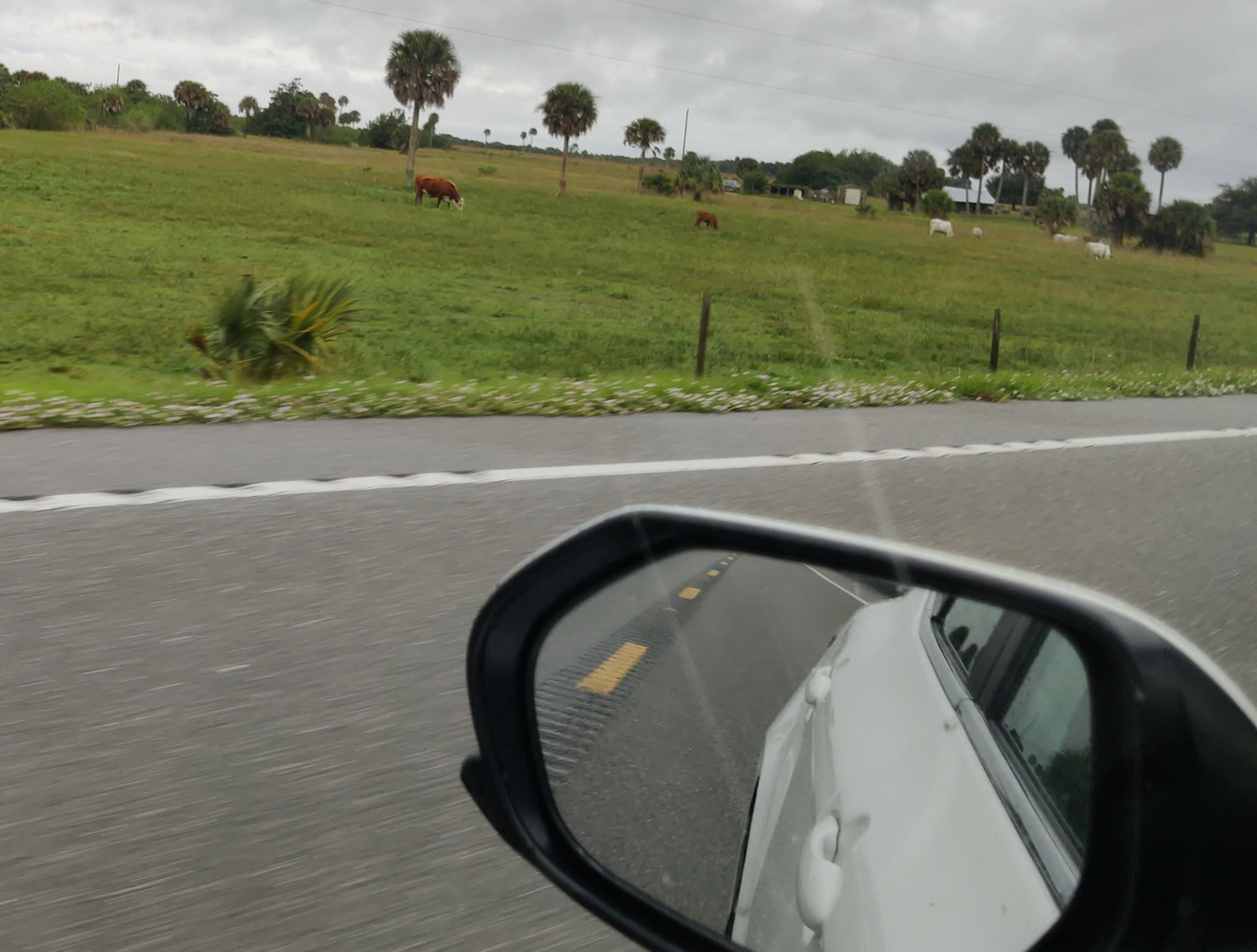 A closer look at the cows while driving. A side view of the rental car can also be seen in the mirror.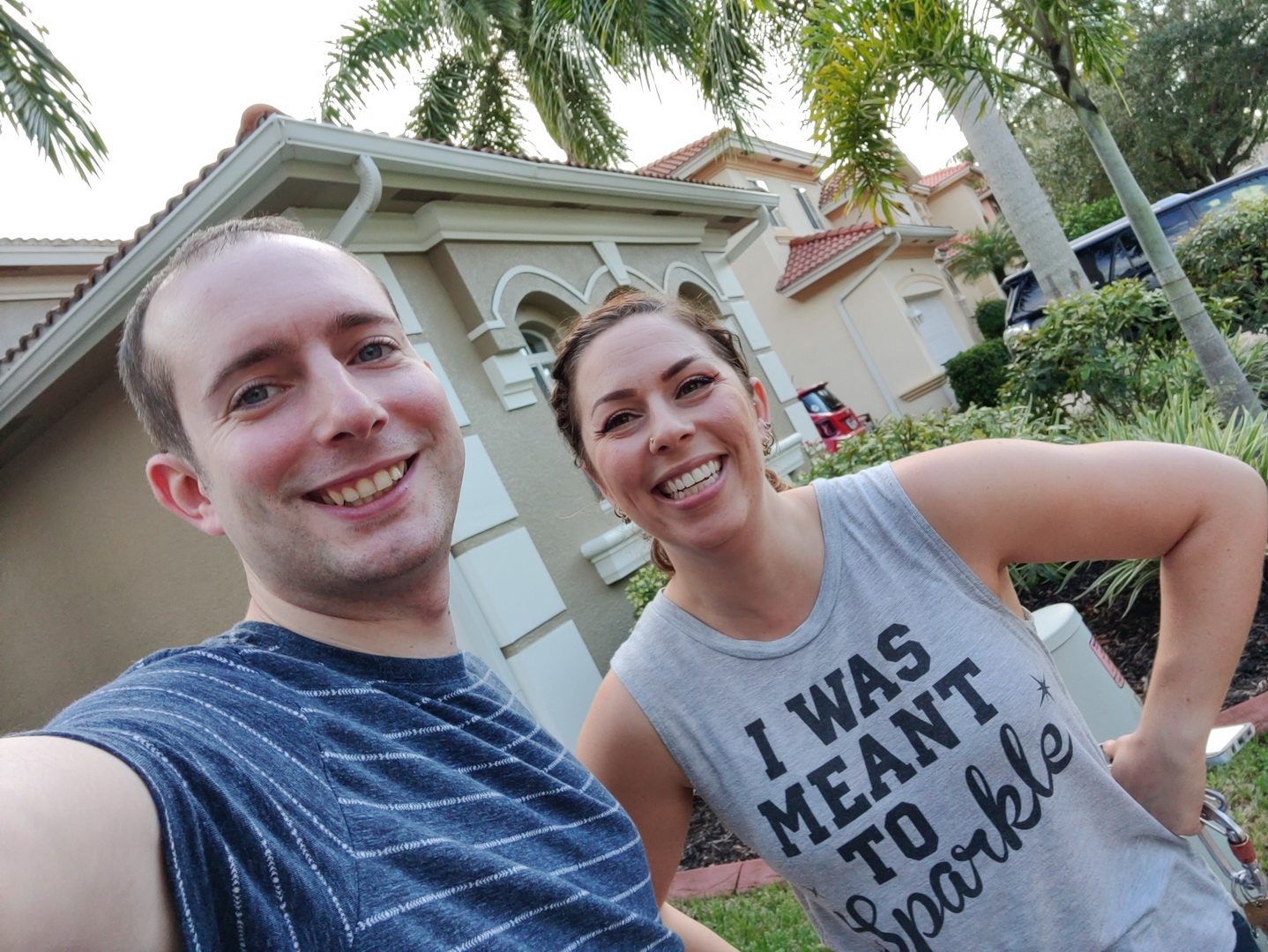 Brittany and I, reunited for the first time in nearly a decade.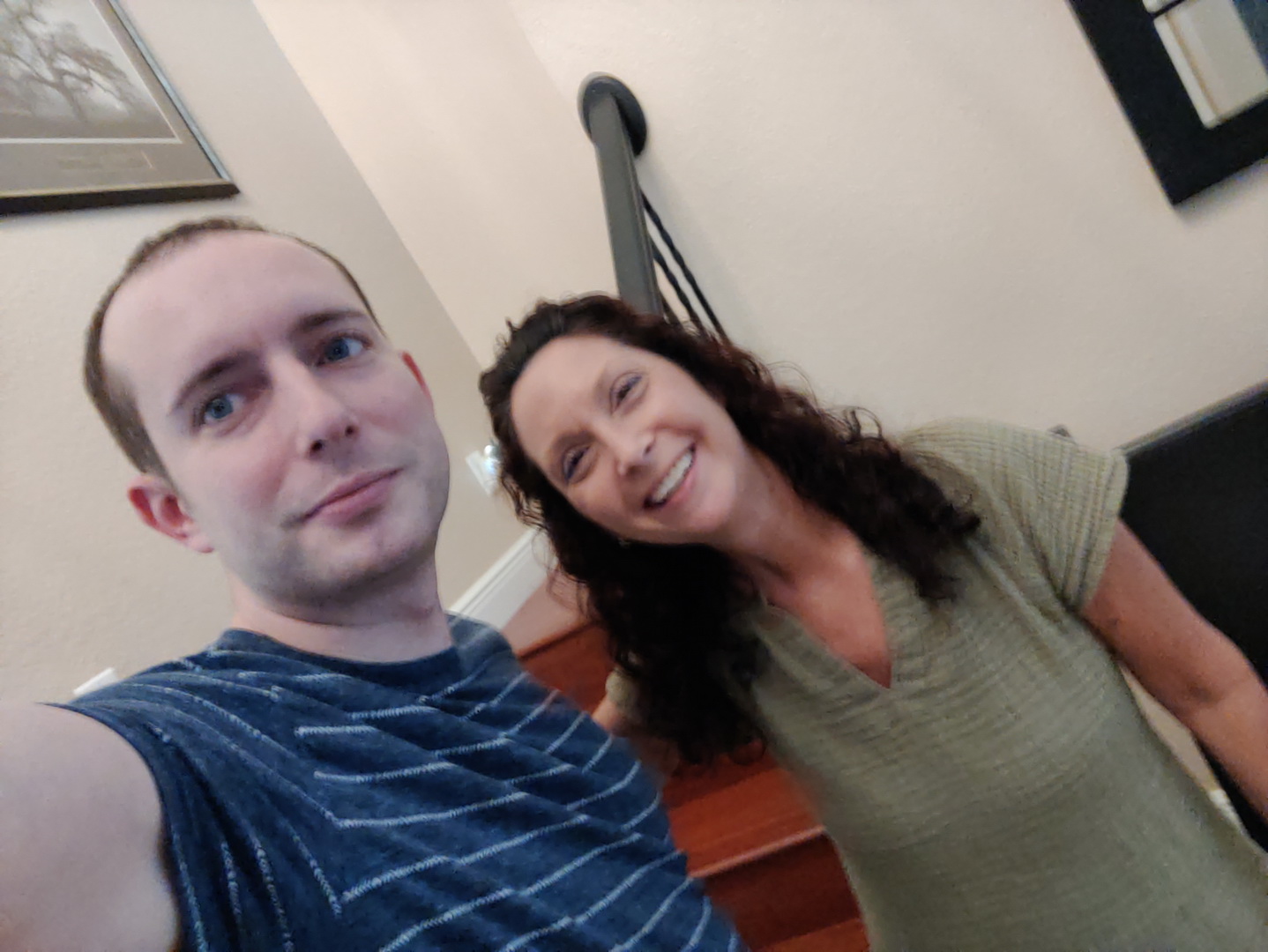 Brittany's mom, also very happy to see me.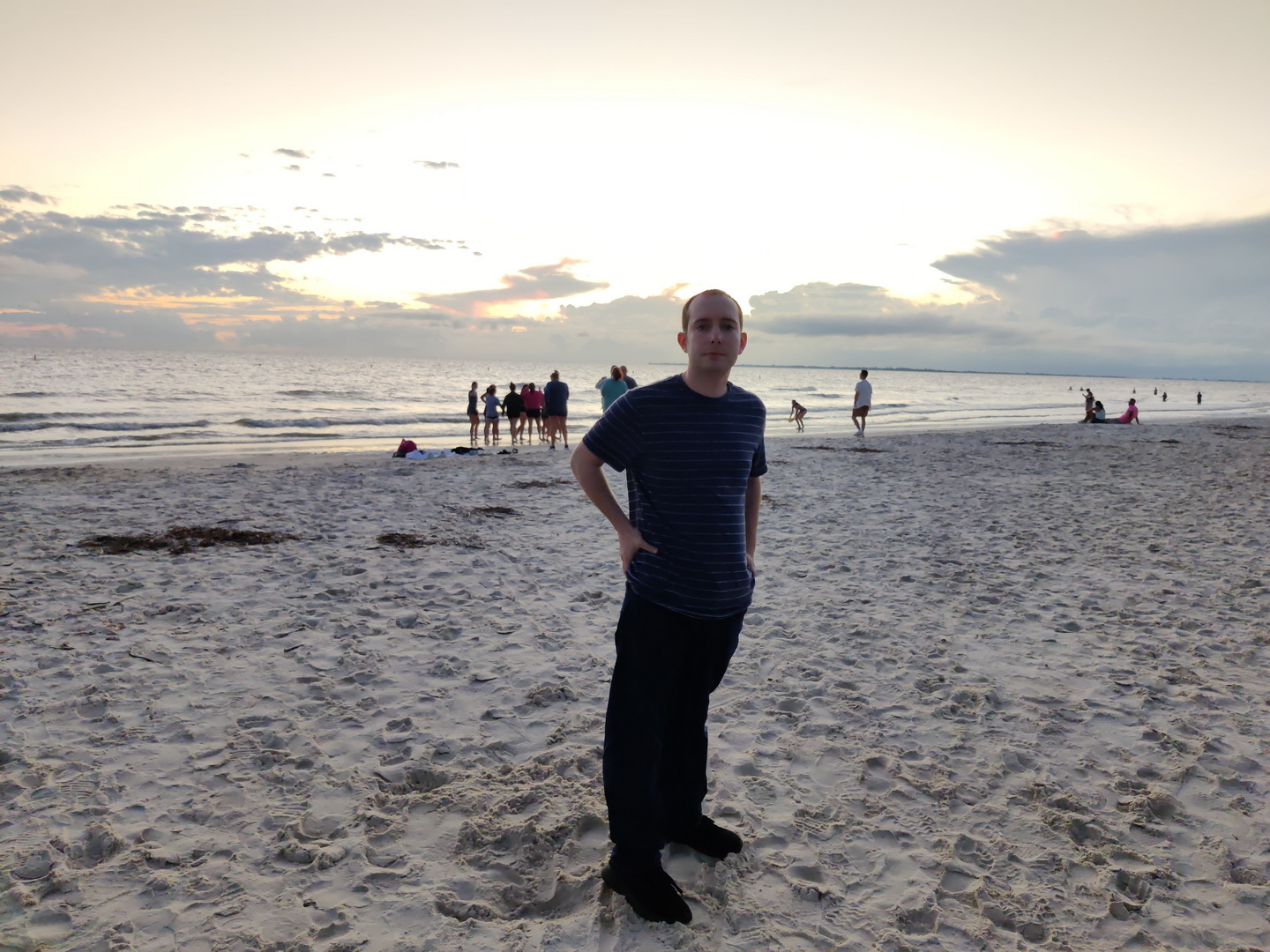 A posed photo with a lovely sunset in the background at the beach.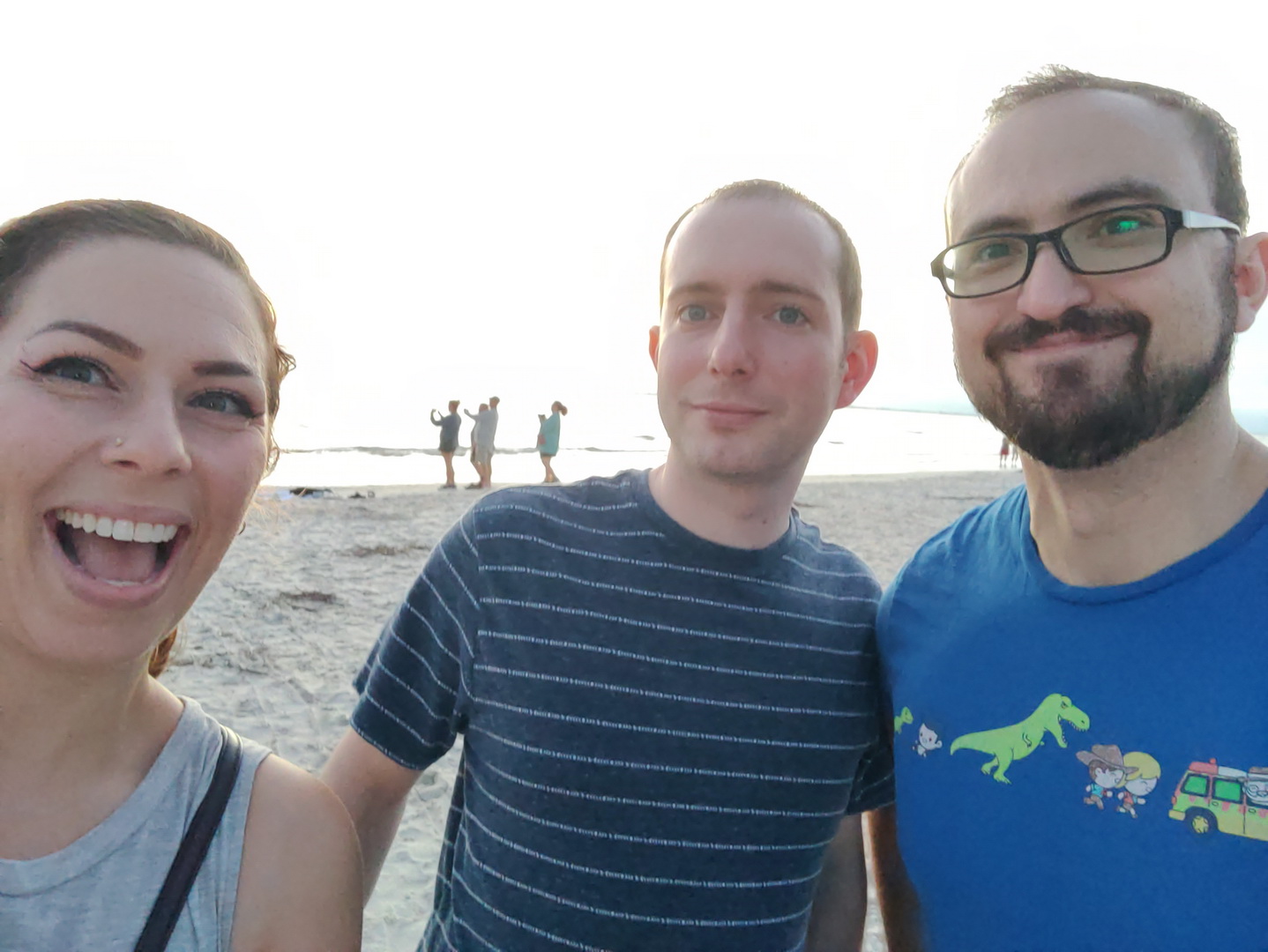 Brittany, myself, and Brittany's fiancee, having a lovely time during our outing.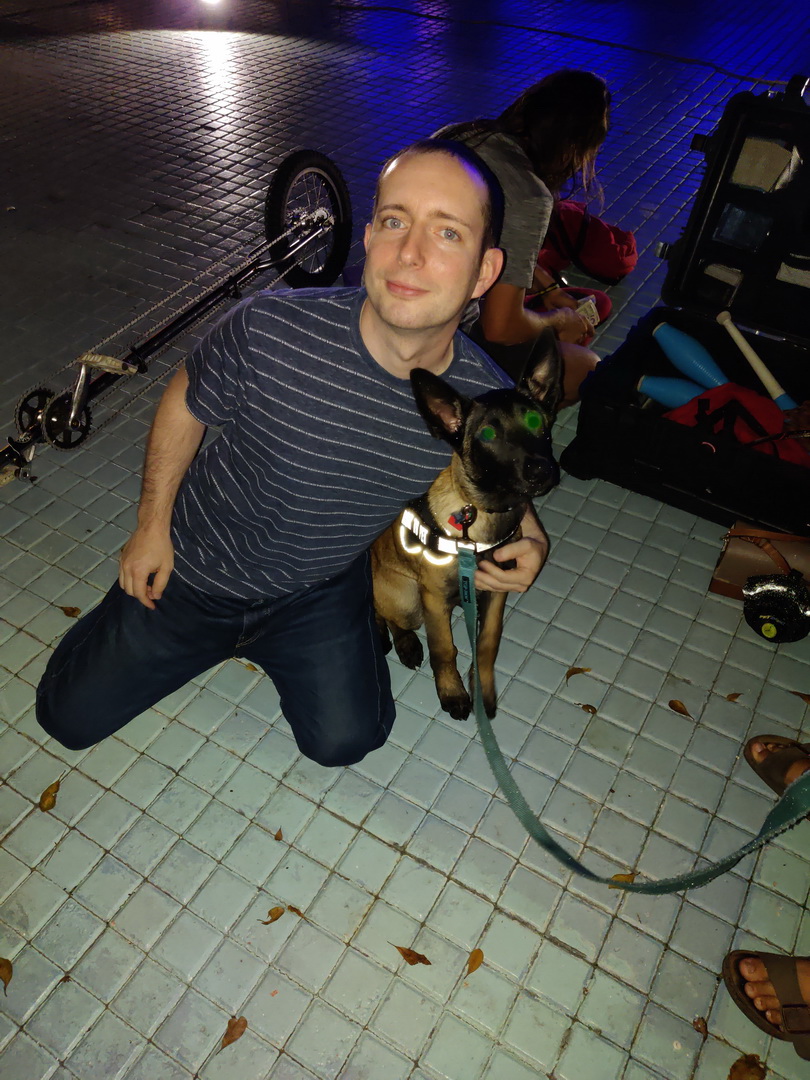 Street Performer Daniel's dog enjoyed some affection and petting. His eyes are normal, but the low-light photo meant that the "pet eyes" effect made him look particularly unnerving without being edited.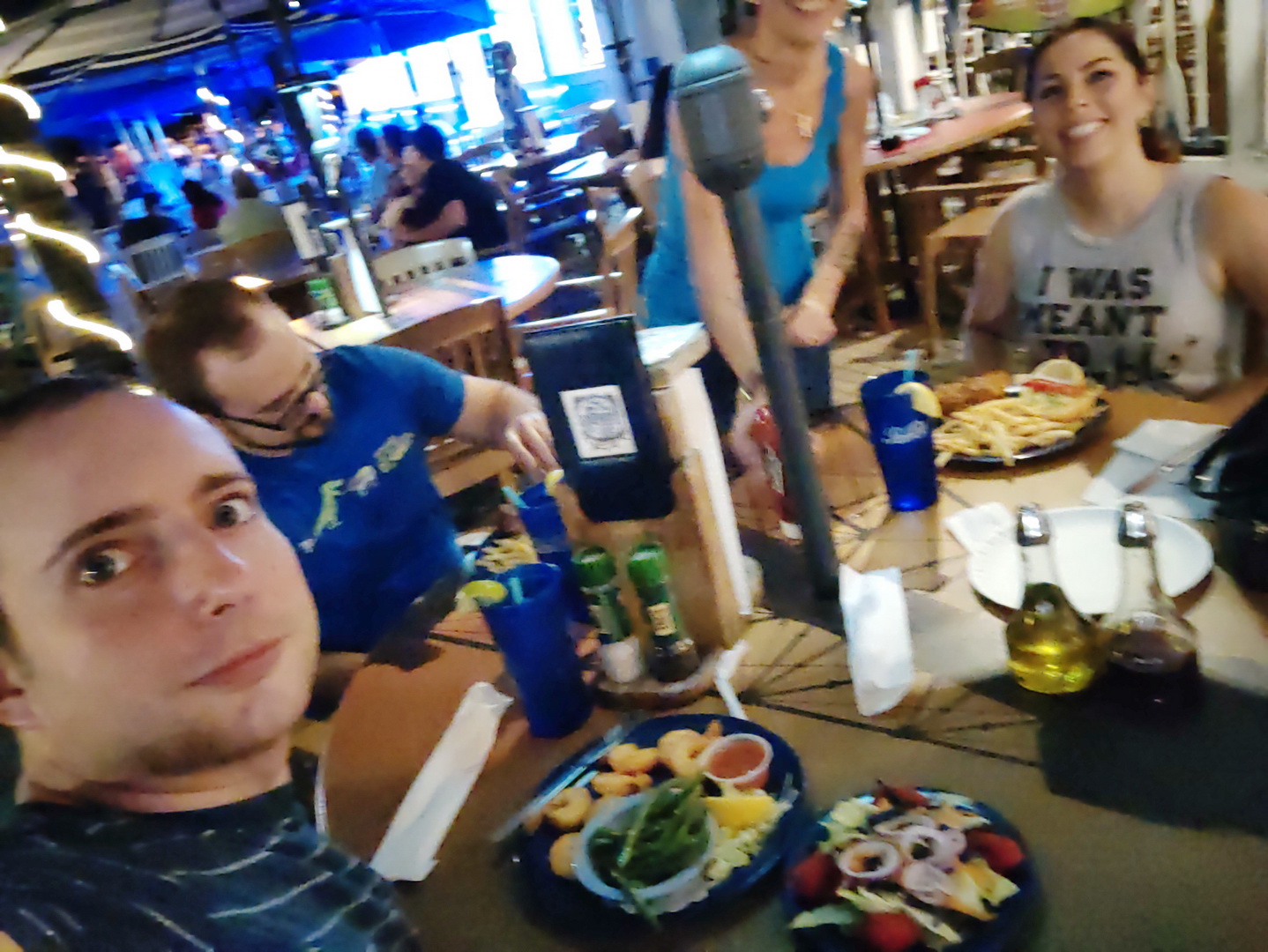 A candid of myself, Skyler, and Brittany having dinner.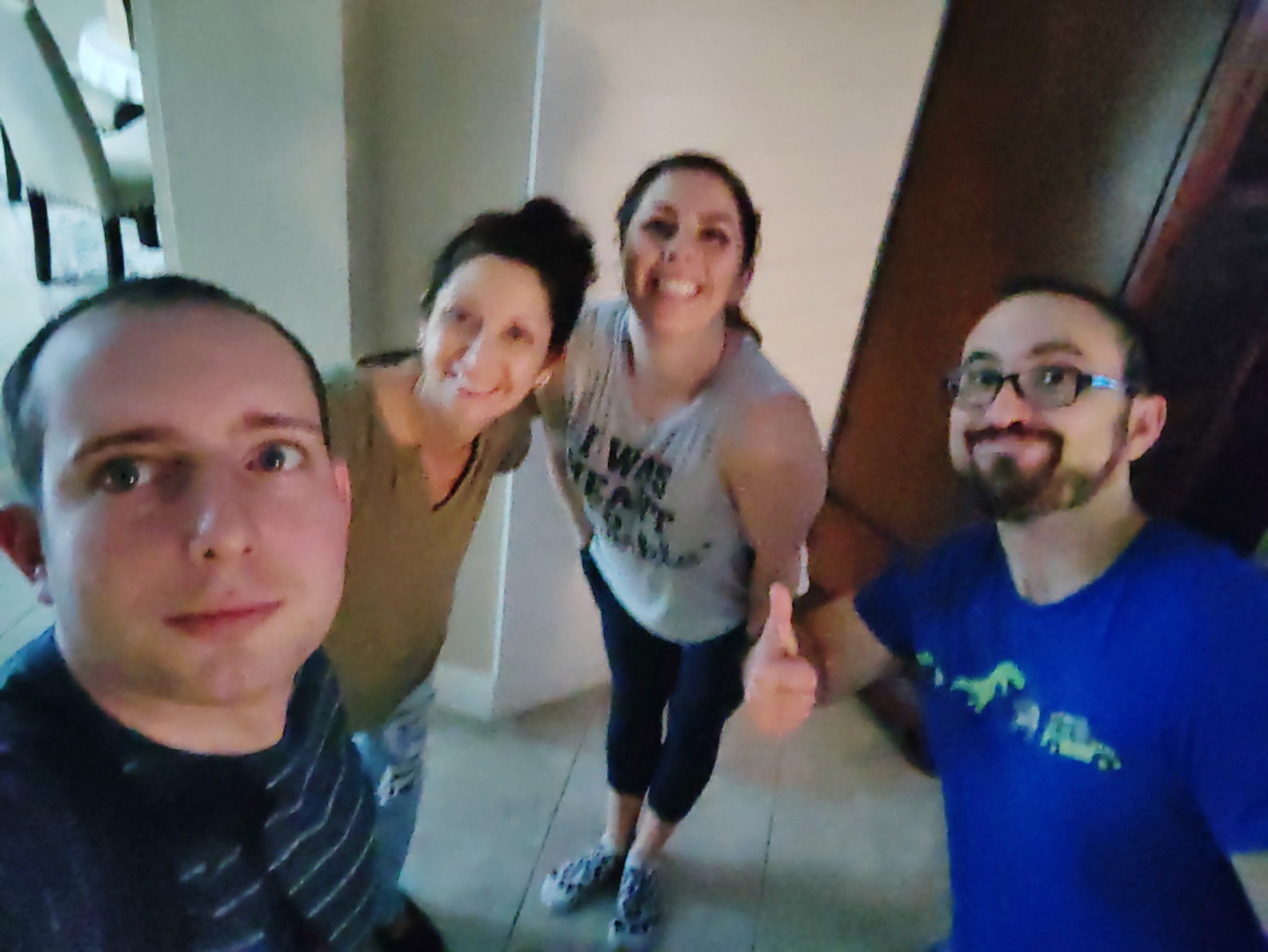 A family photo before I left.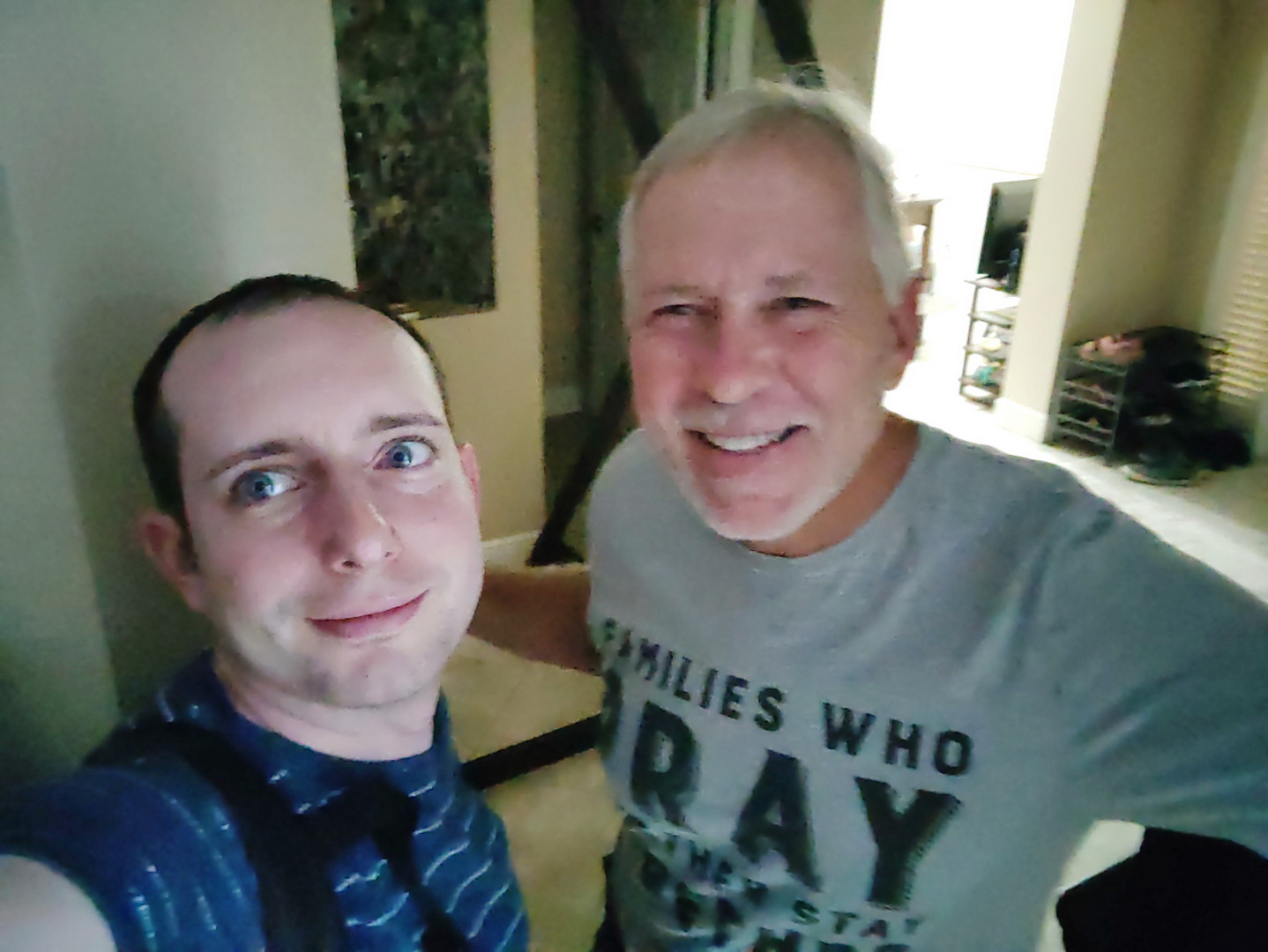 …Brittany's dad missed the moment, so of course I had to get a photo with him, too.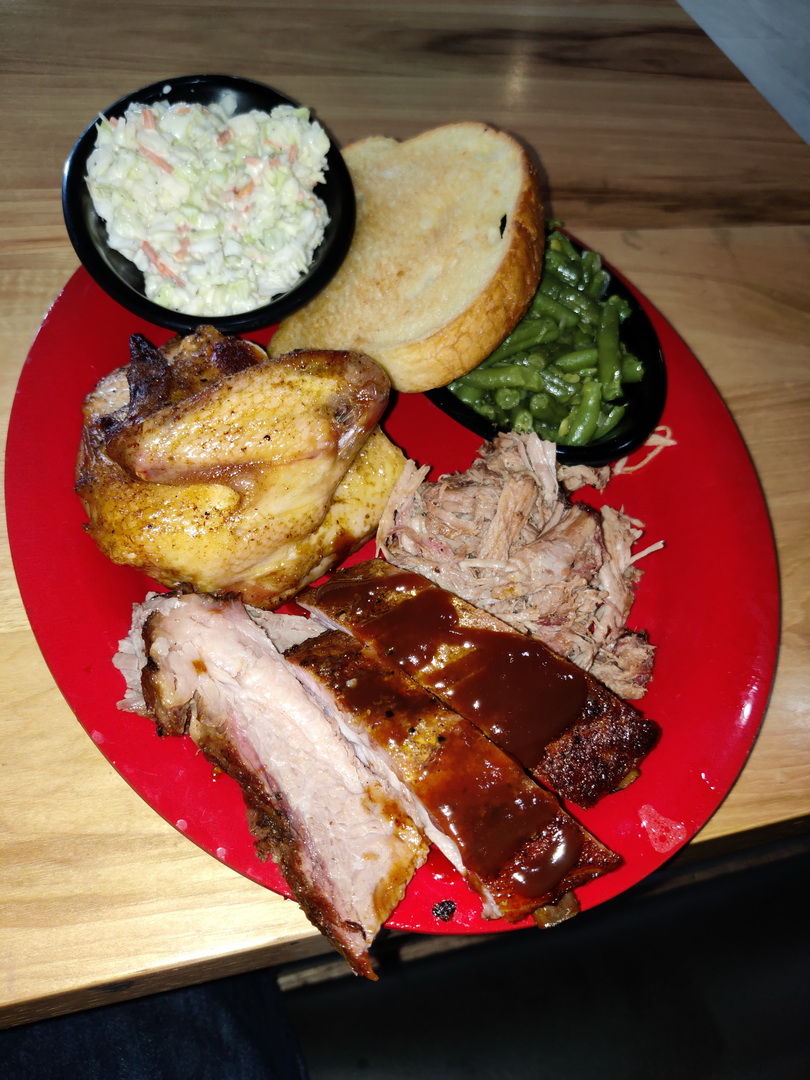 A BBQ Sampler at a local restaurant as I waited in Orlando on Saturday.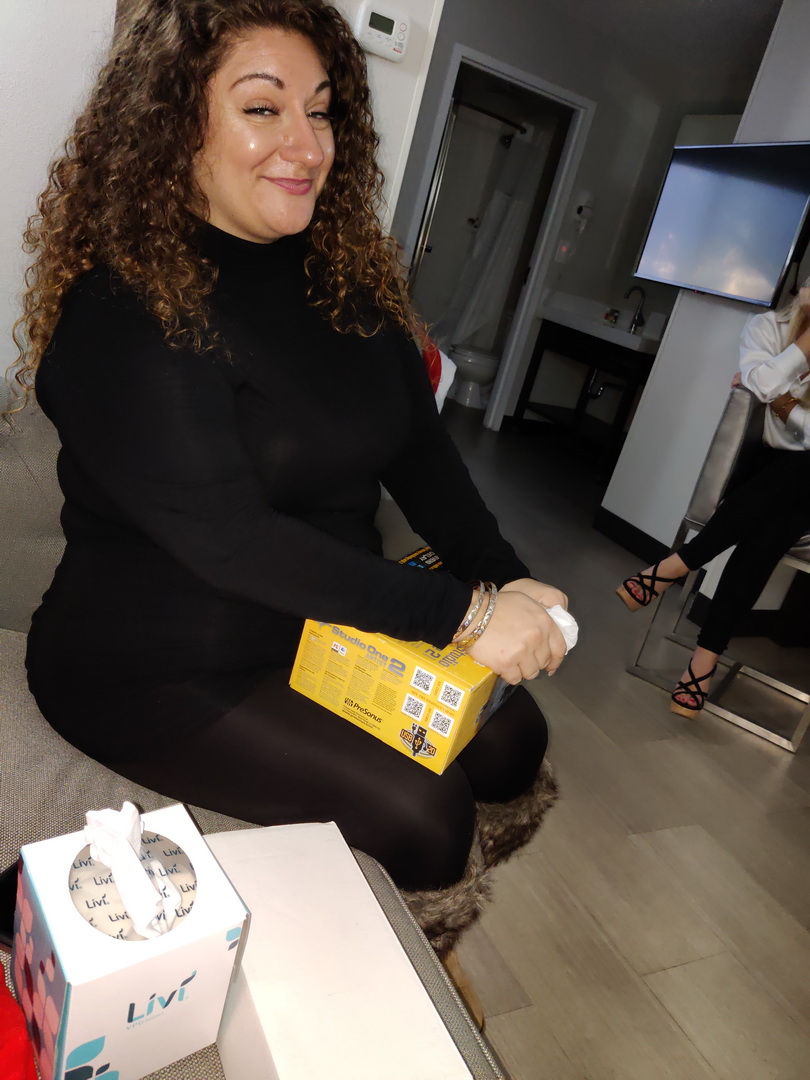 Danielle, after several moments of appreciation for her gift. She's looking to do a podcast; another friend had some equipment and wanted to help her get started.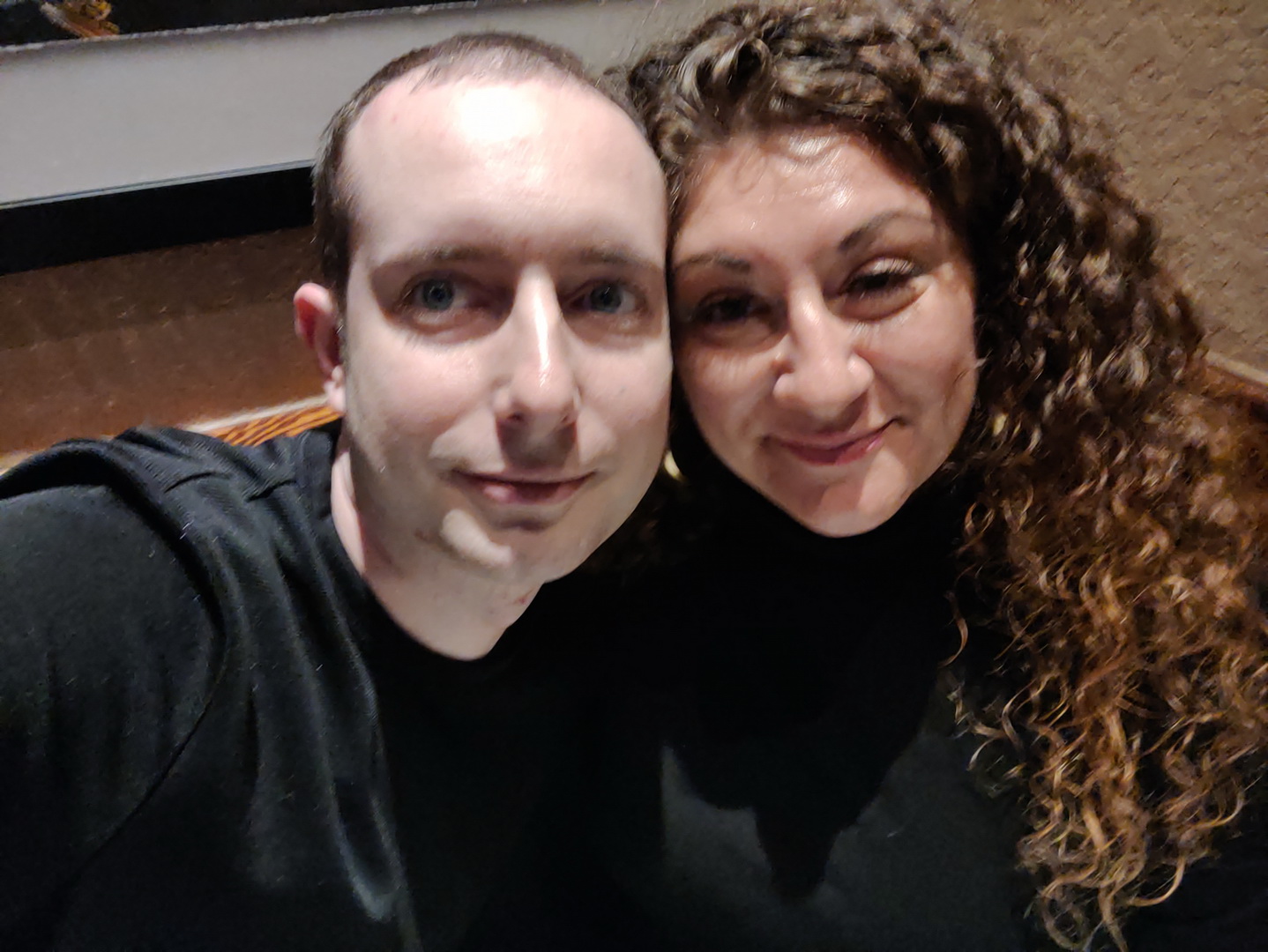 Myself and Danielle at a local restaurant.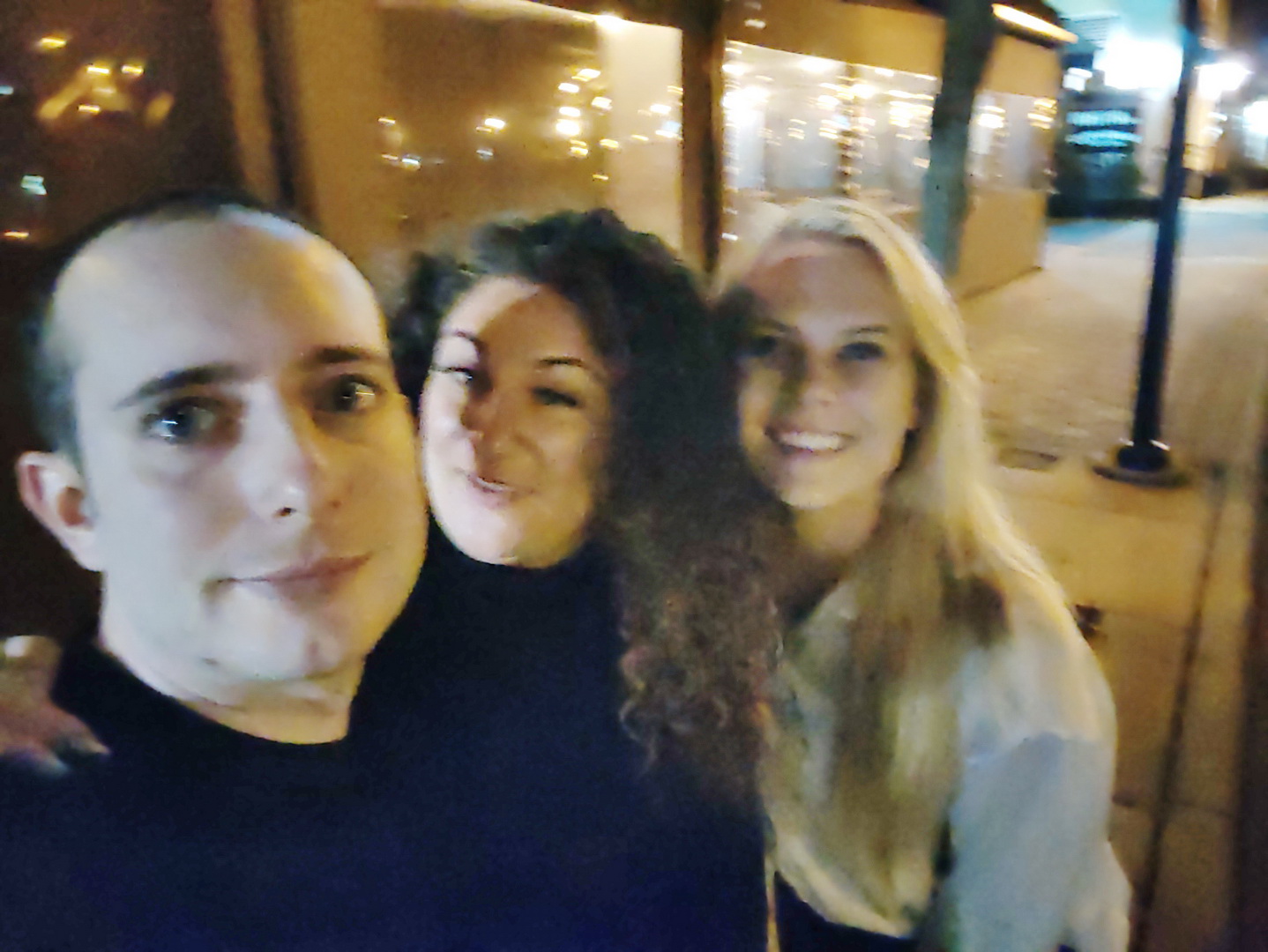 Myself, Danielle, and new friend Annabelle who joined us for our outing on Sunday.