So many photos…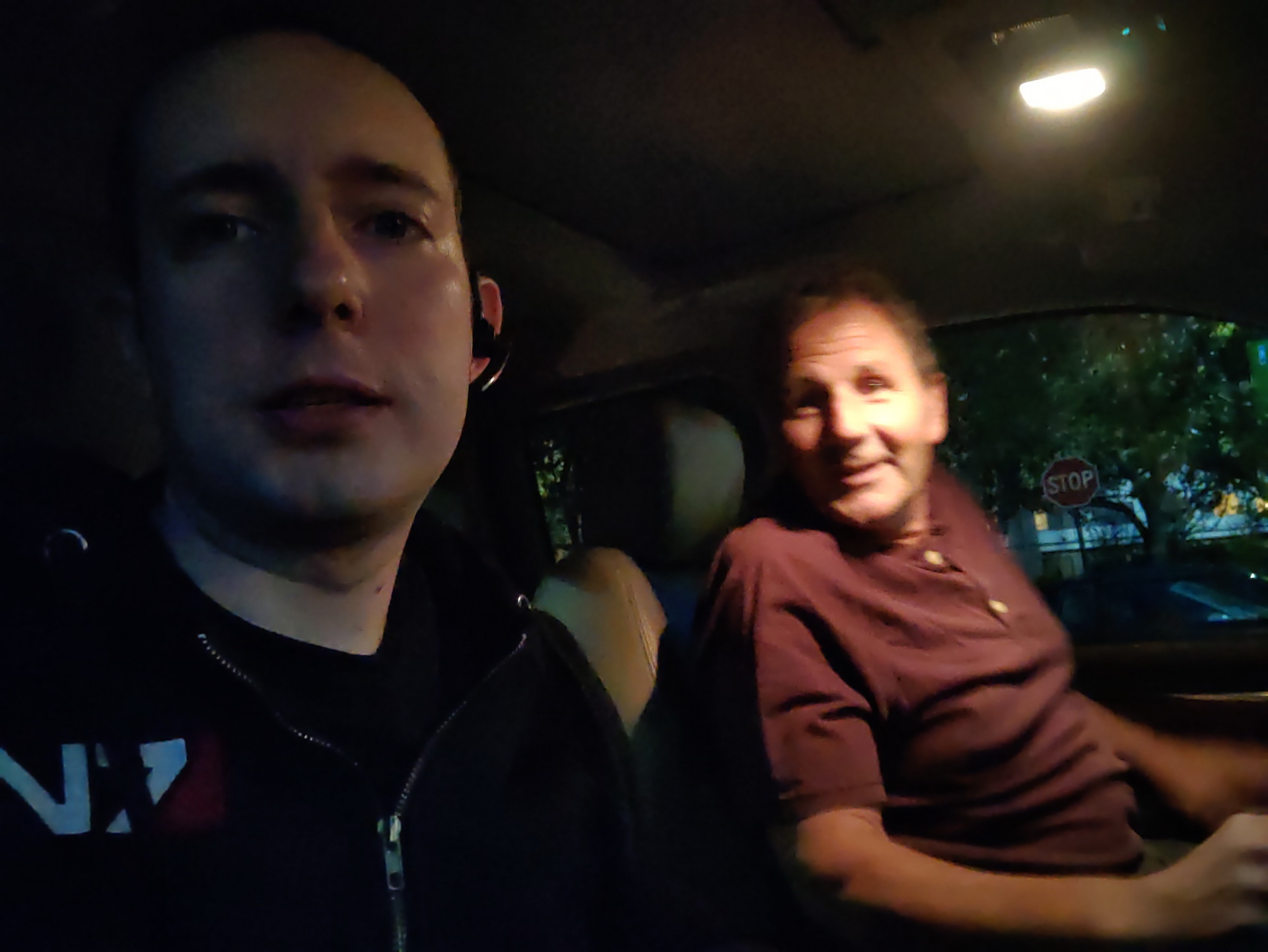 Bob picked me up from my hotel Monday night.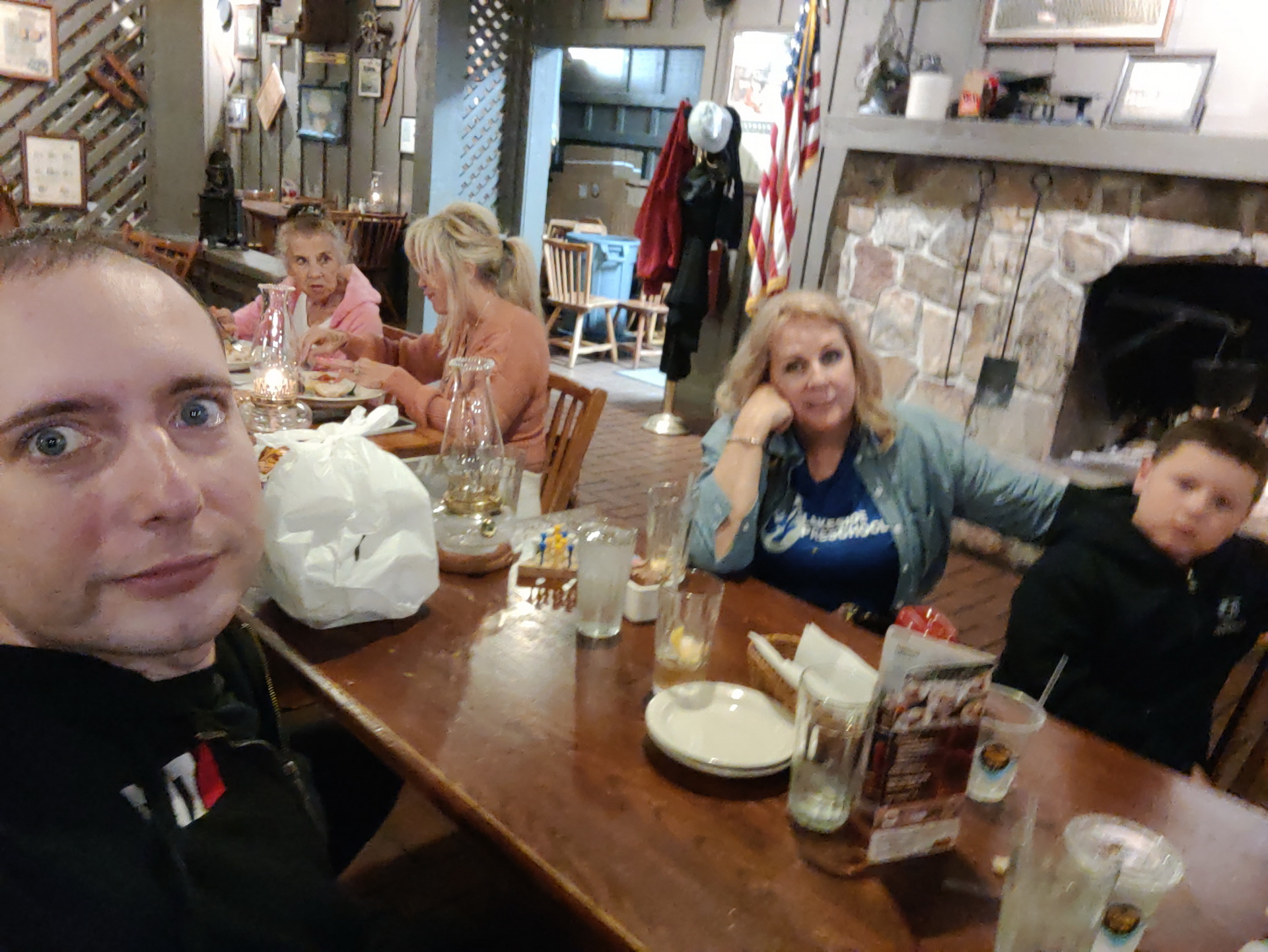 Myself, Eileen, and one of the grandkids at Cracker Barrel.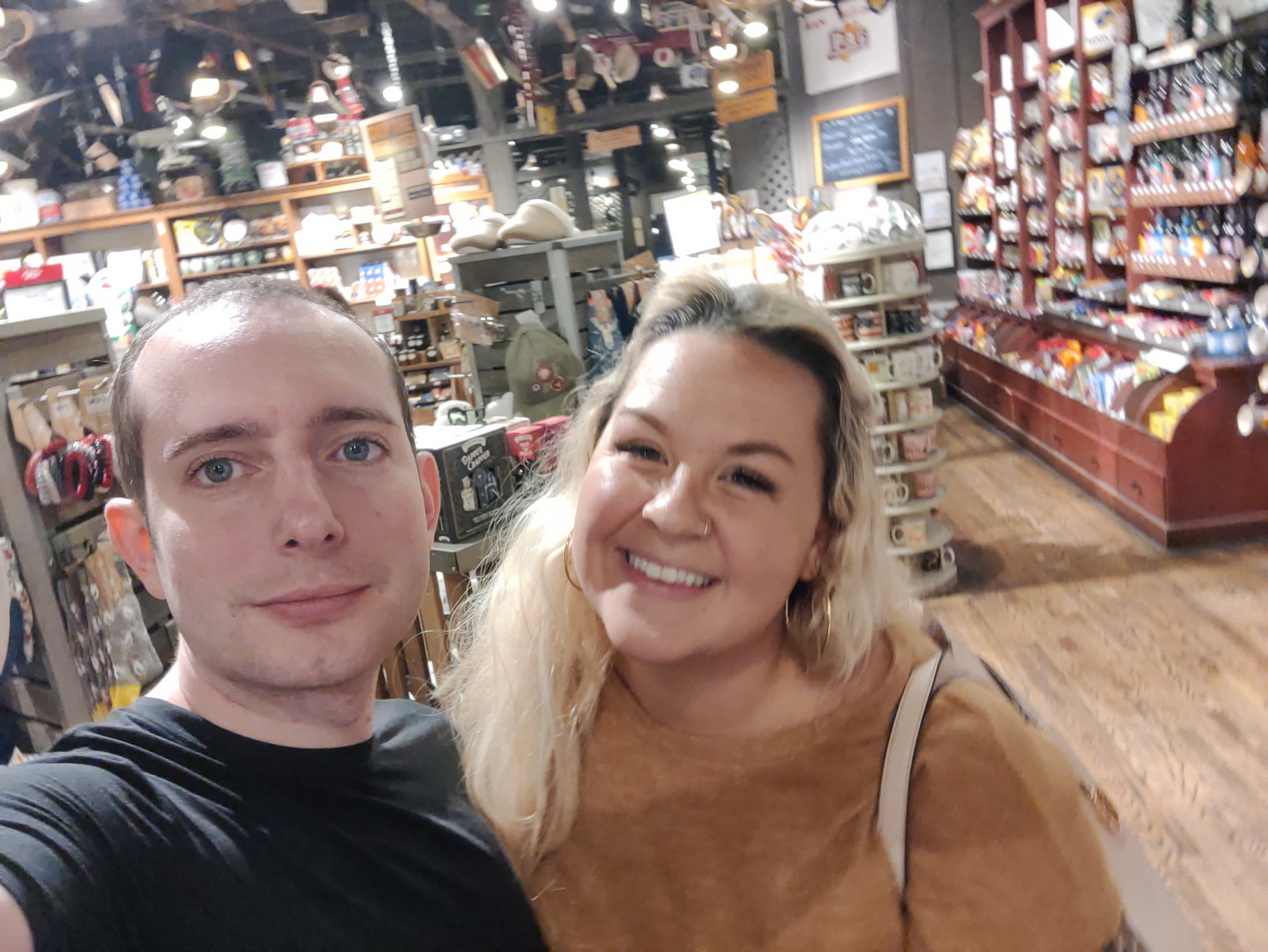 Shae and I in the gift shop.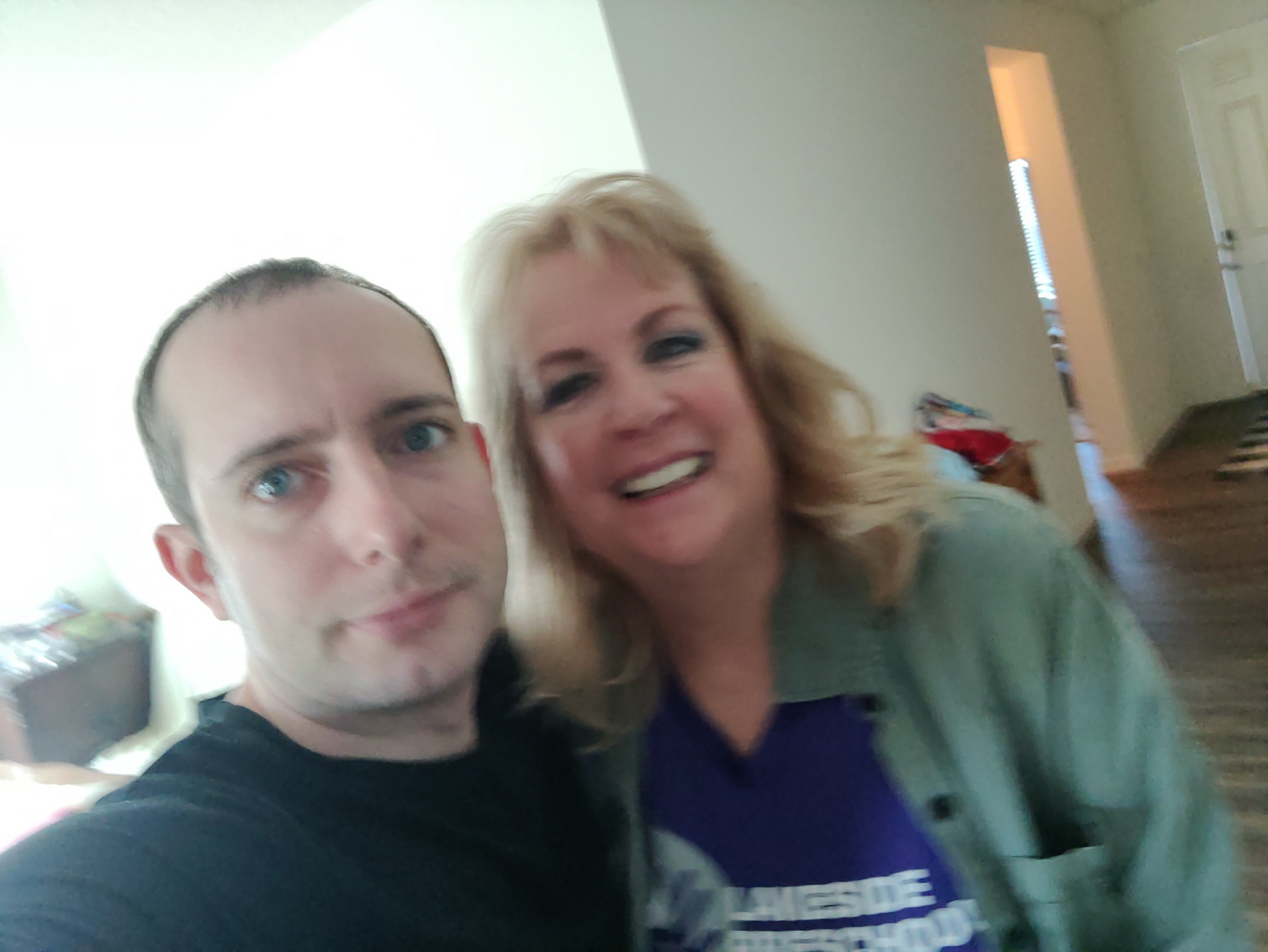 Myself and Eileen, shortly before she left for work Monday morning.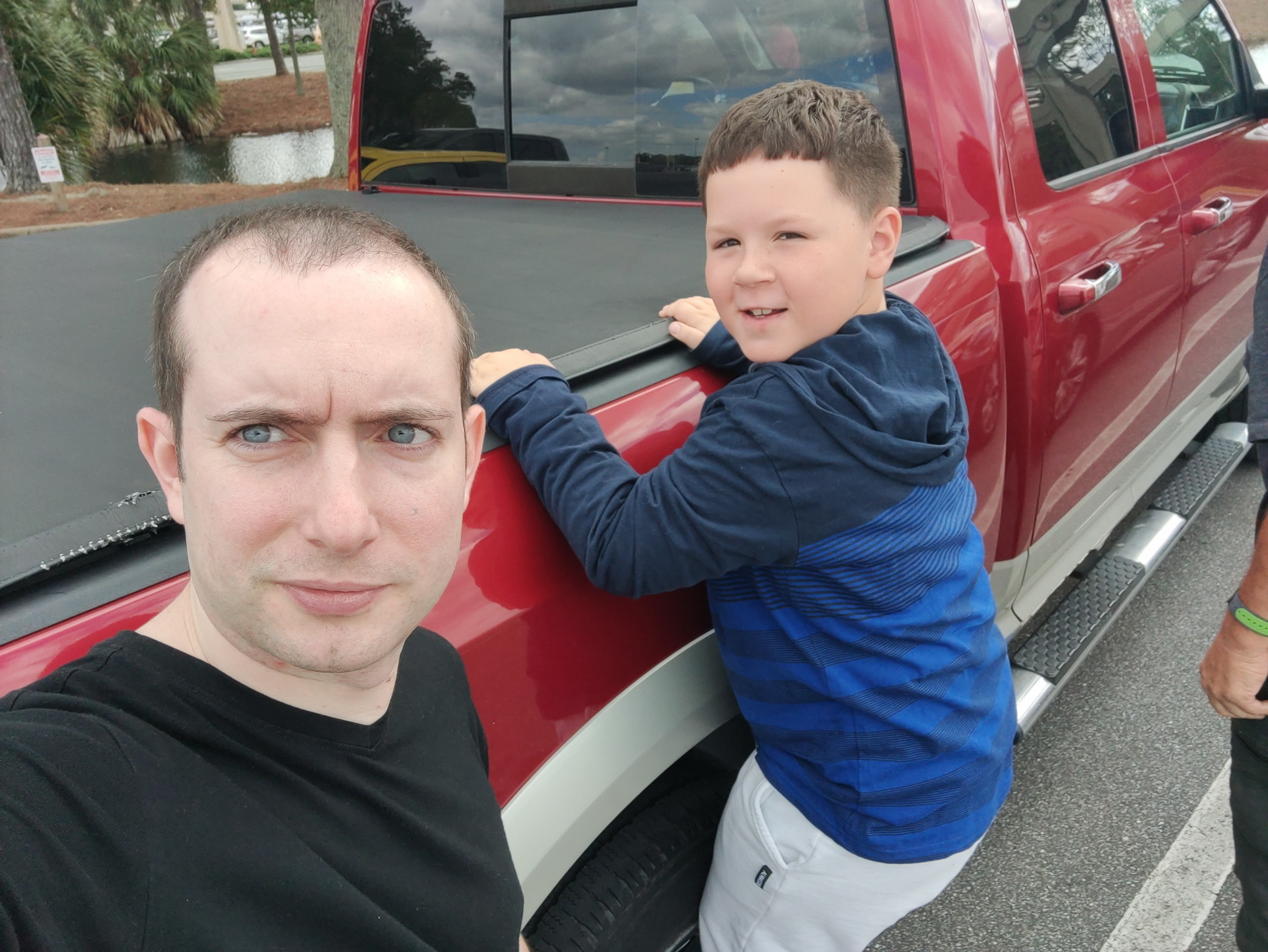 Shae's son and I outside Bob's truck, in the parking lot of Epcot on Tuesday.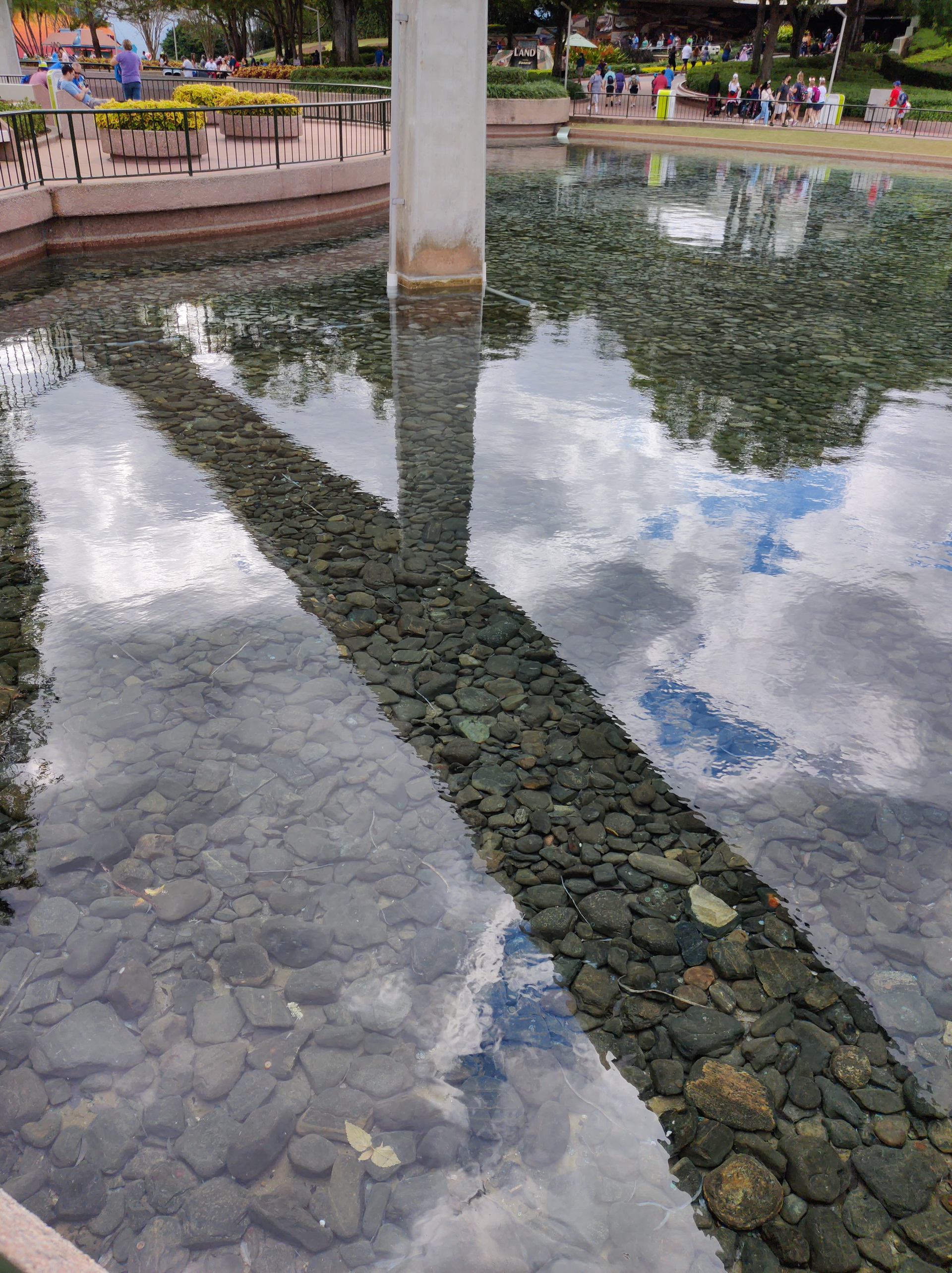 In the second Mass Effect game, one mission involves telling two Krogan that there are no fish in the presidium fountain. There were no fish in this pond at Epcot, either.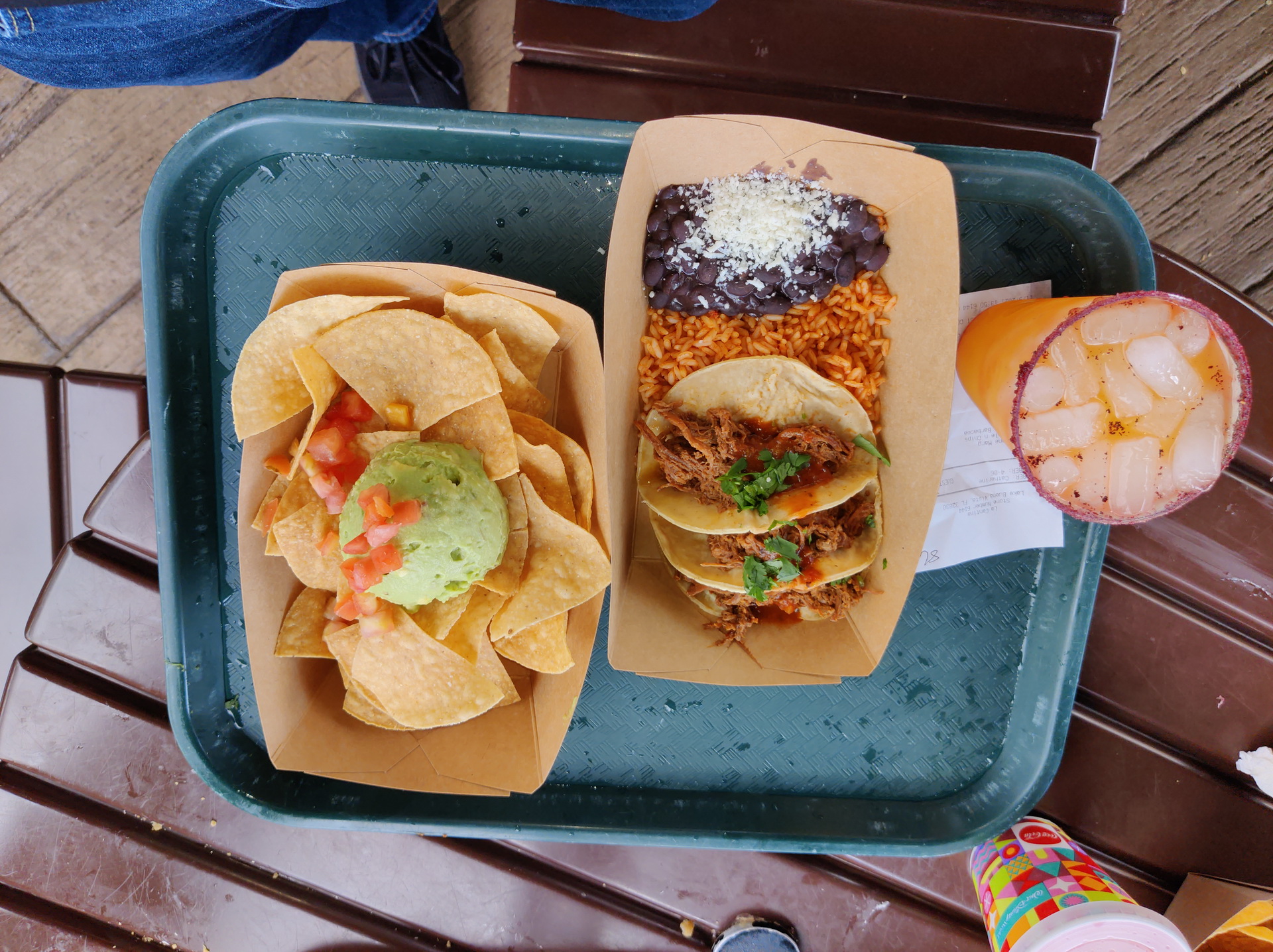 Tacos, guacamole, and a margarita in Mexico. First item on the agenda, first taken care of.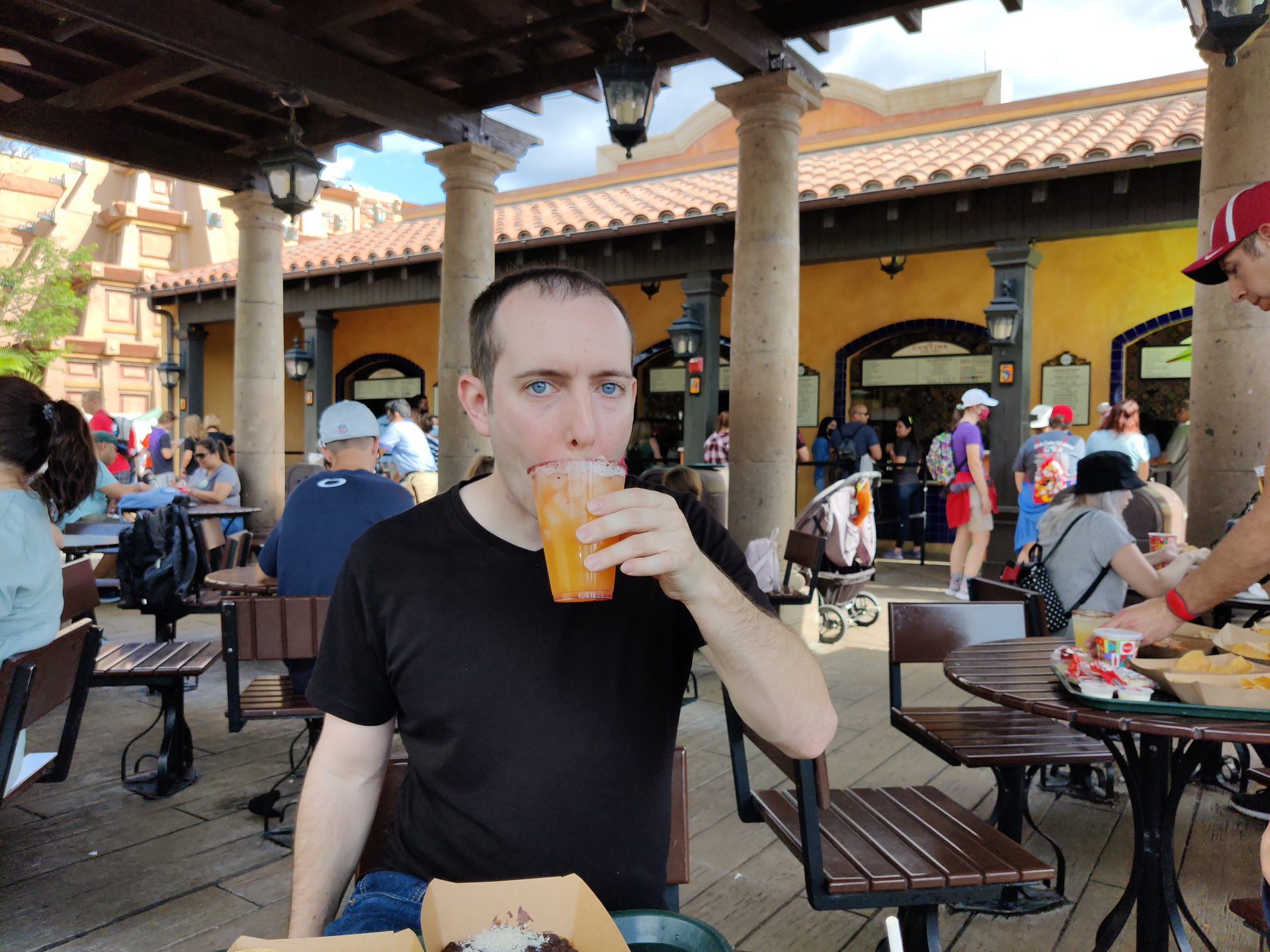 Bottom's up! Not gonna lie though, bartenders are stingy and you pay theme park prices for drinks.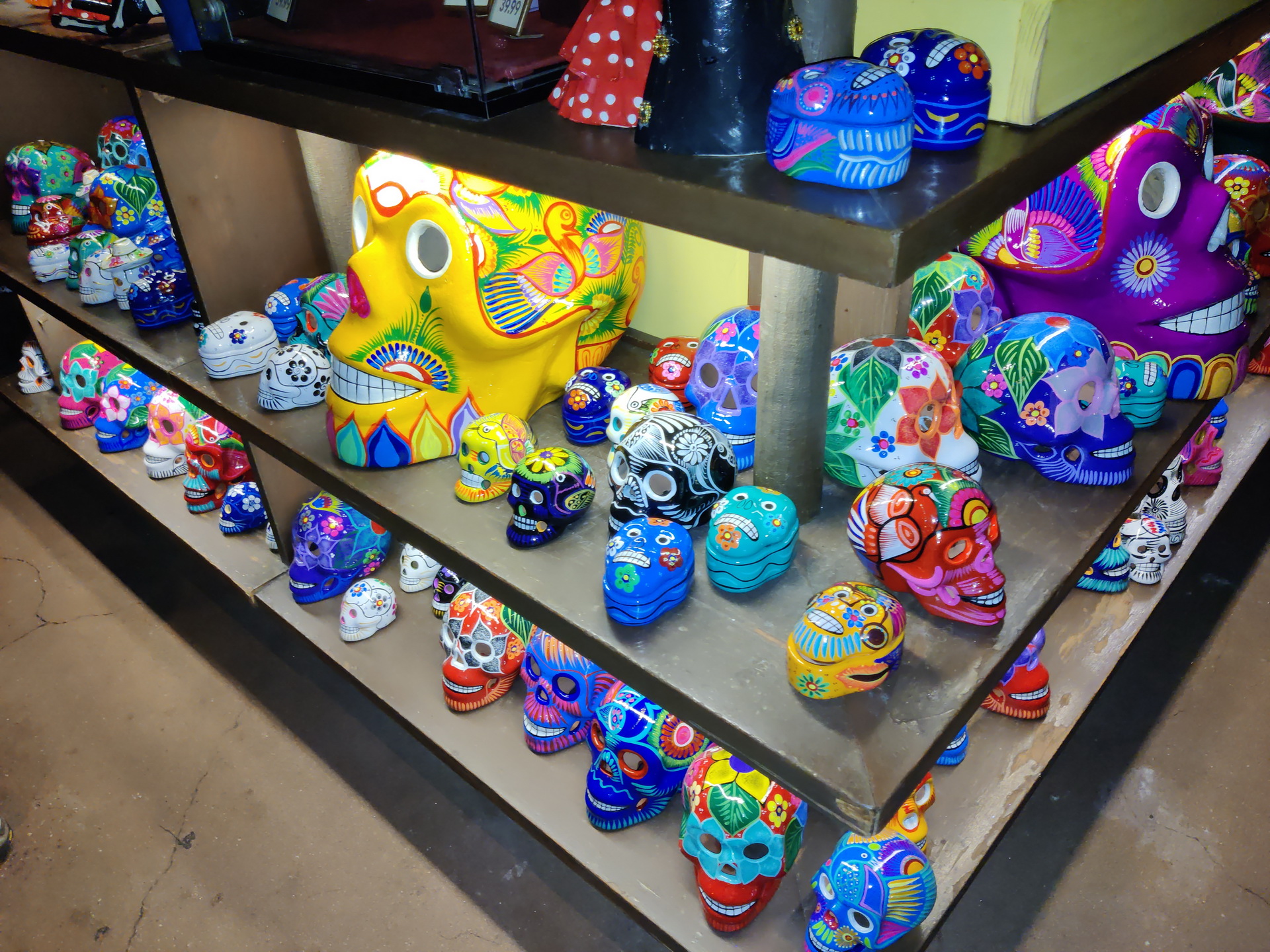 Within the Mexico attraction, there are many of these ceramic skulls, inspired by the movie "Coco".
Donald is Beatrice's favorite character. Viva Donald!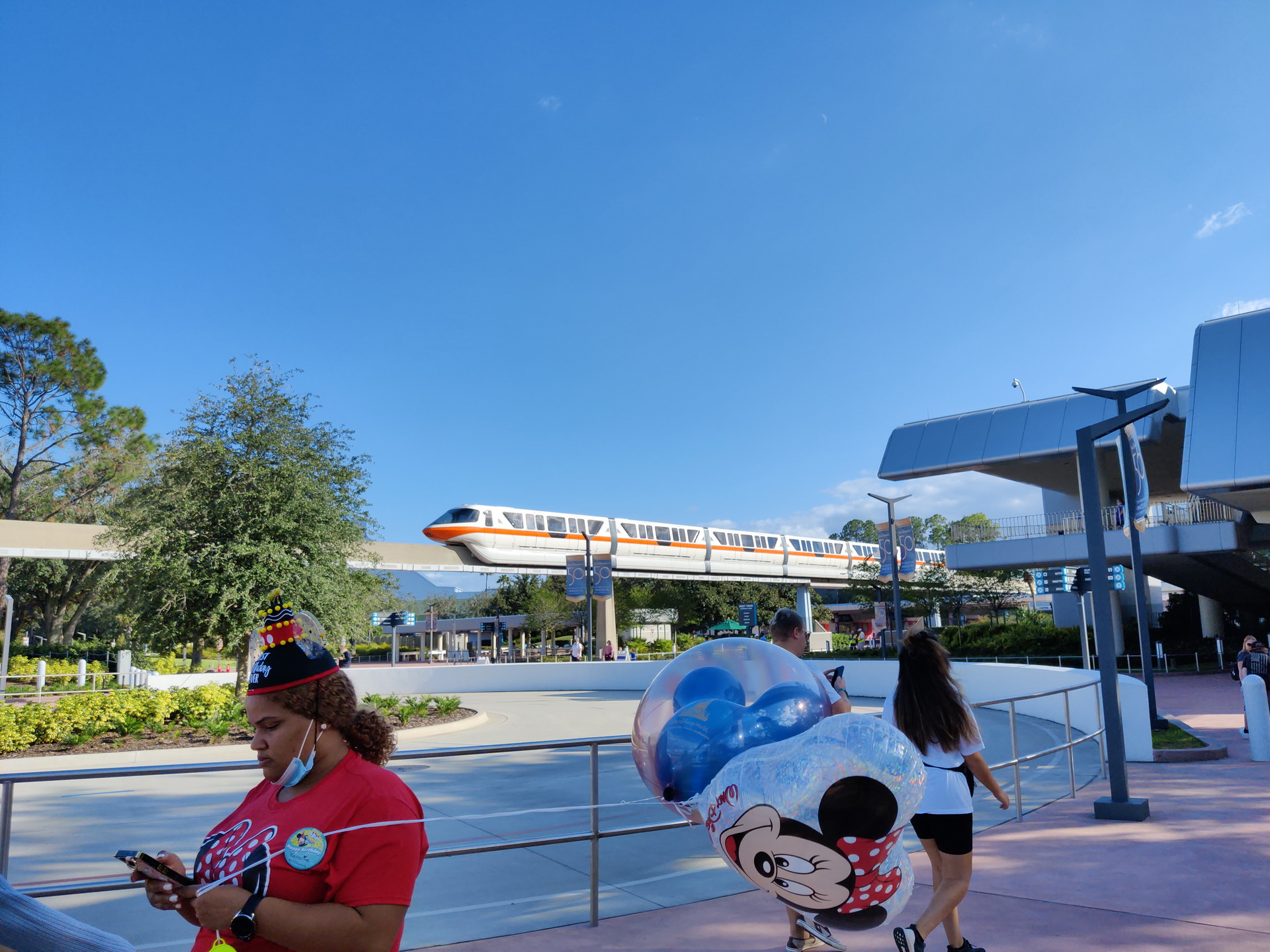 The monorails in the park look more dated than I remember – they have that "old futurisic" vibe that didn't seem to age well.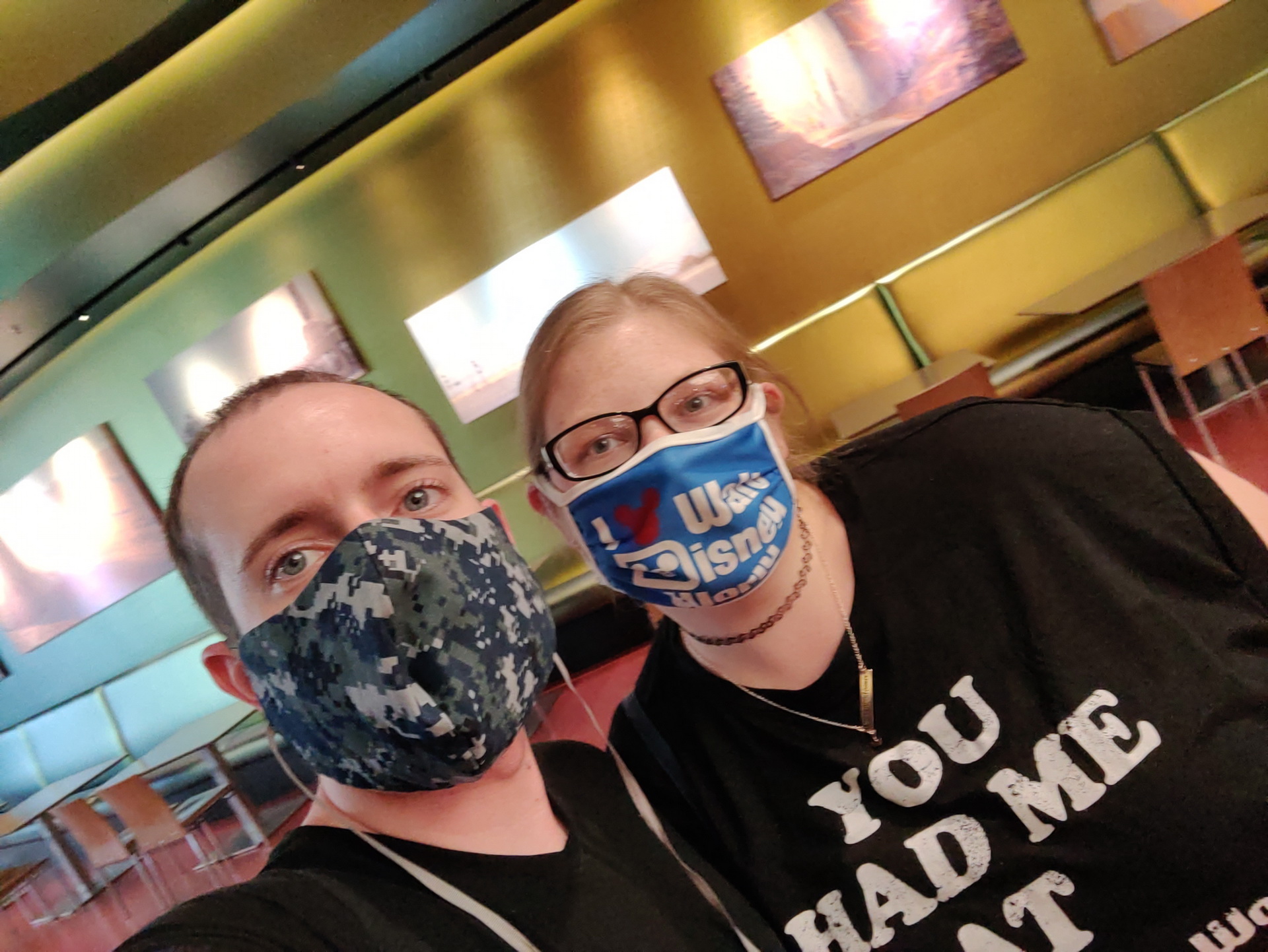 Lizzy and I first being reunited after her plane landed.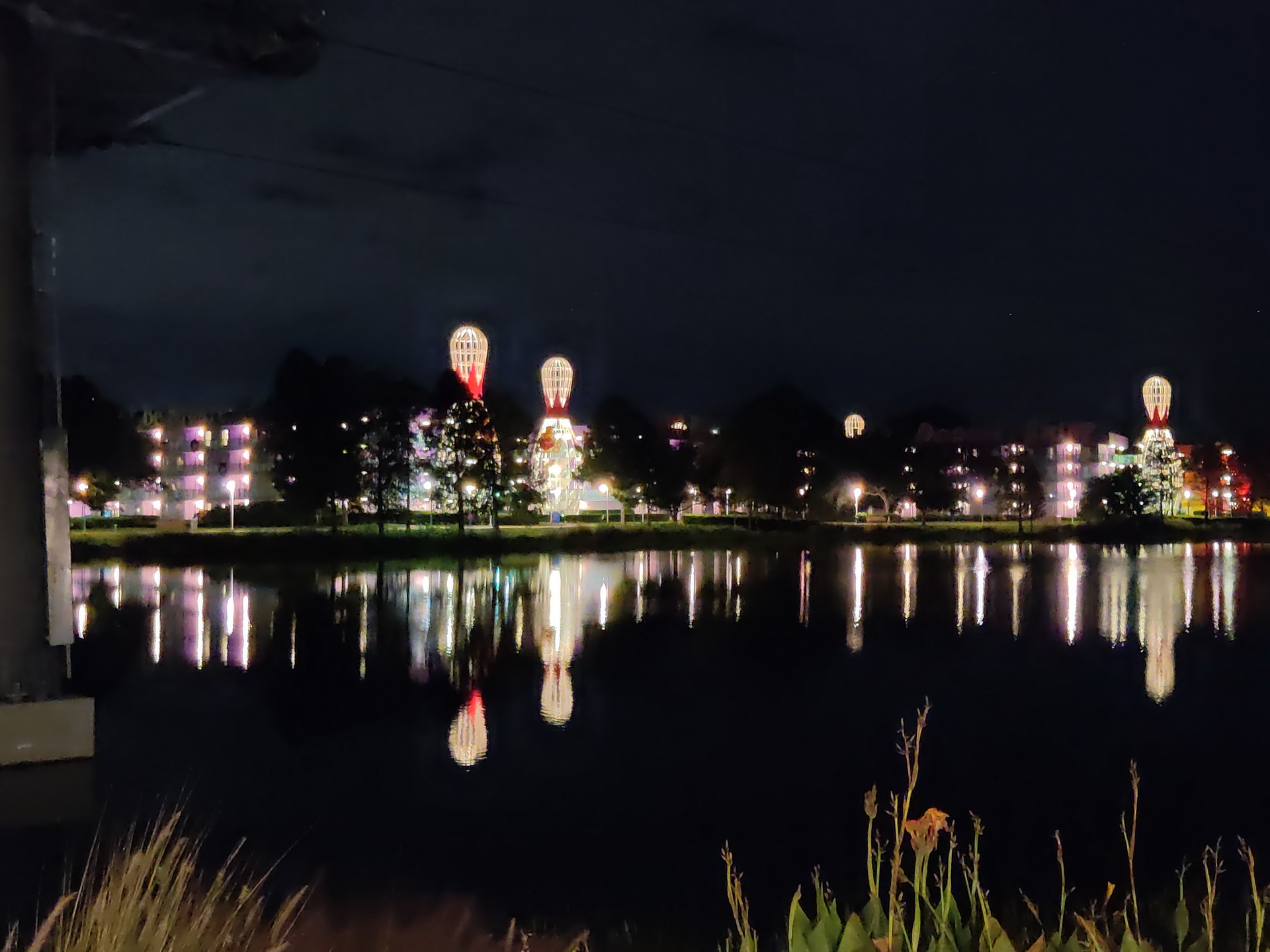 A nighttime view on the smoking bench in the resort area where I blogged.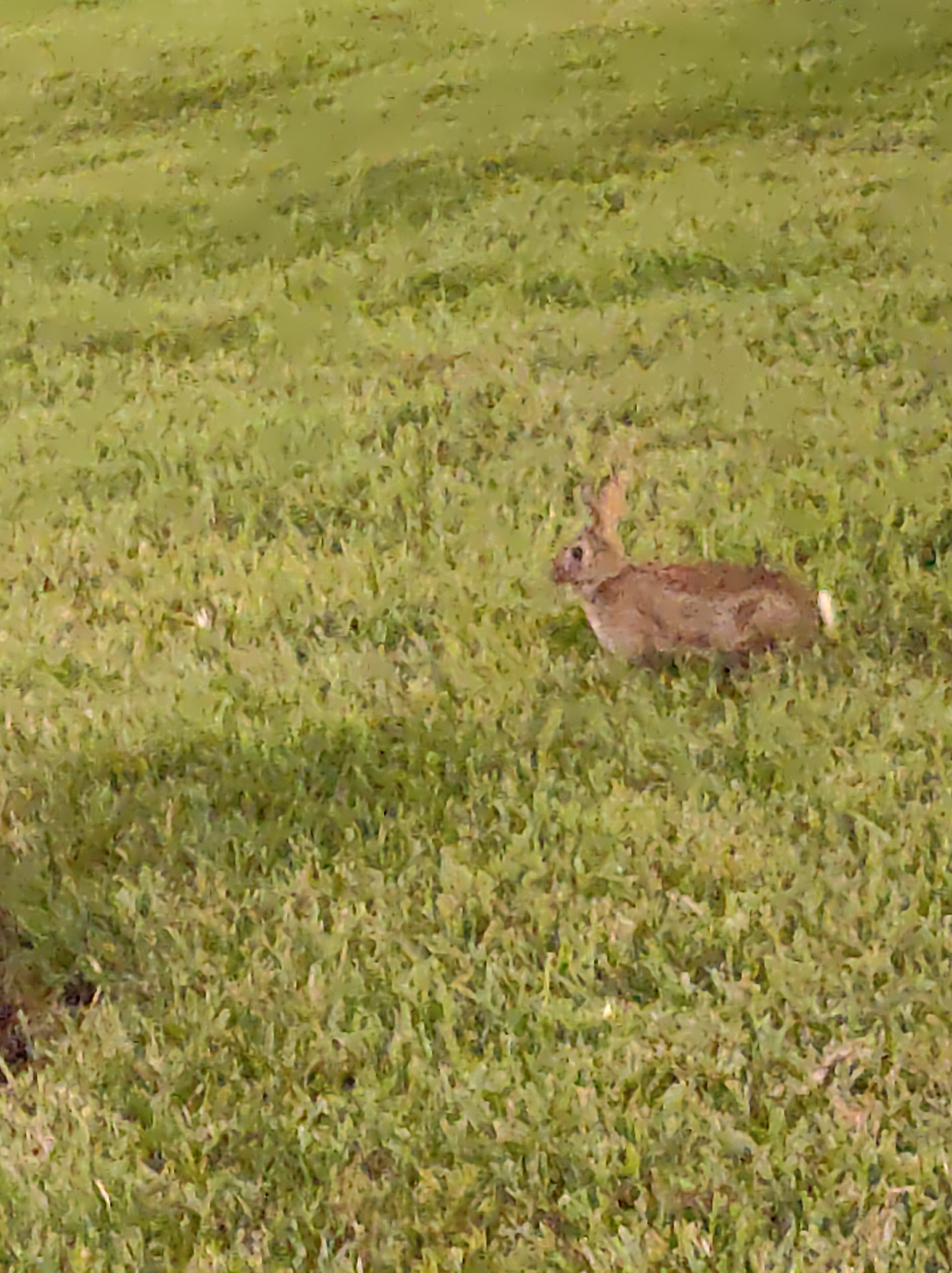 Despite multiple signs warning me about snakes and alligators, this rabbit is about the most unique animal I've seen on property so far.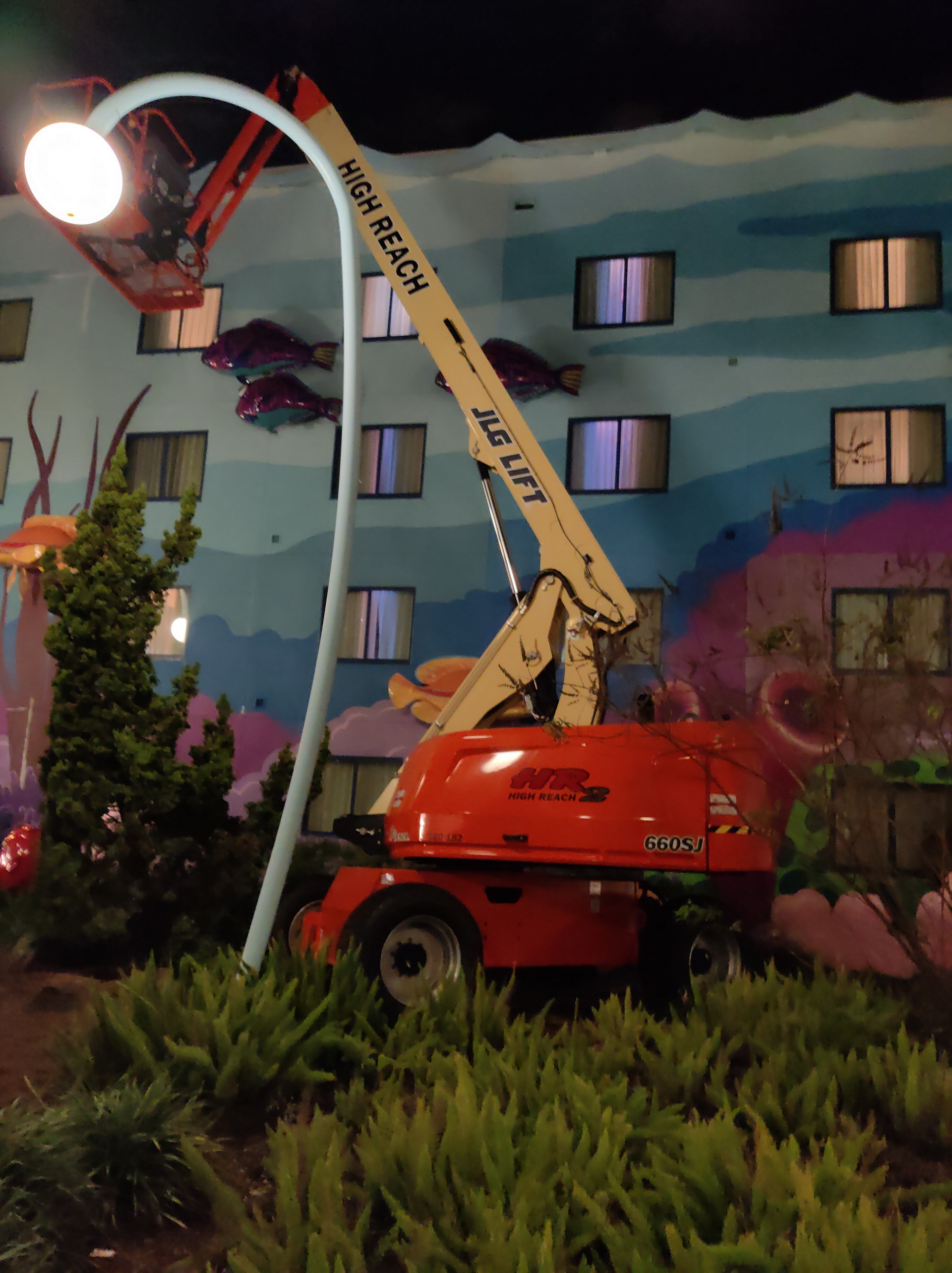 Some of the buildings at the hotel are getting a facelift. I was rather disappointed that these things (of which there are many) don't have googley eyes on them.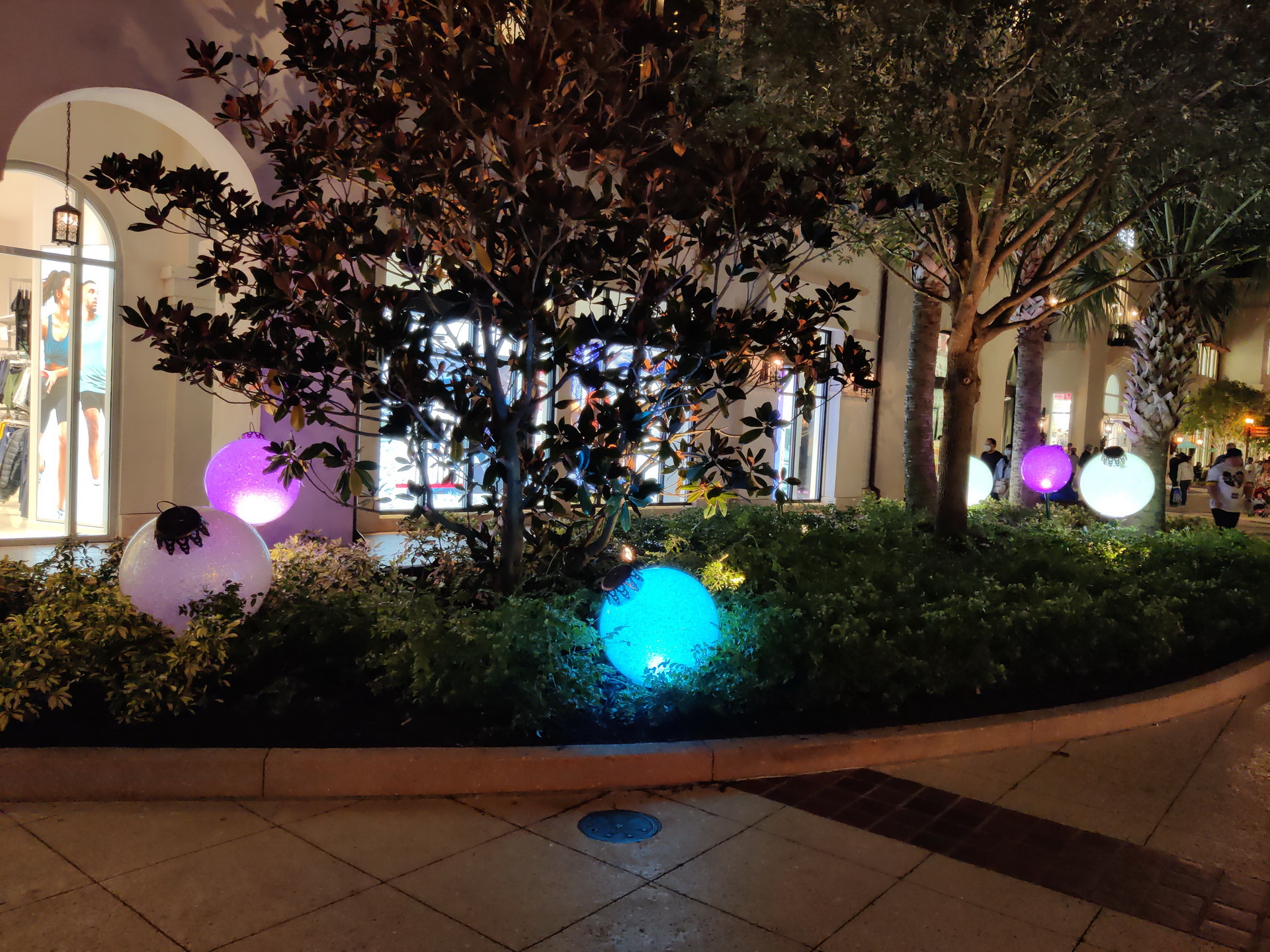 Christmas has started at Disney Springs.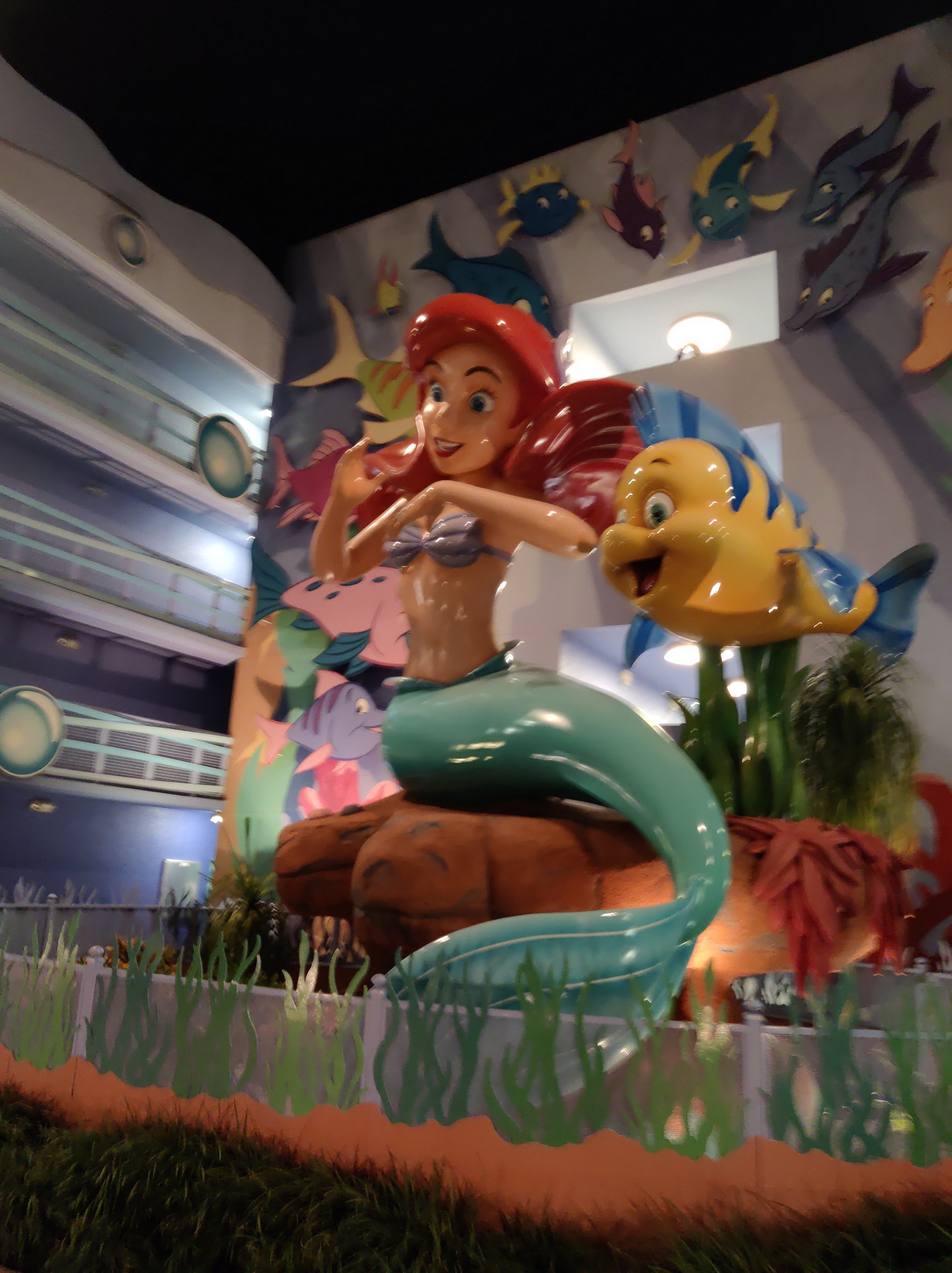 Ariel outside the hotel.
Sunrise from my window.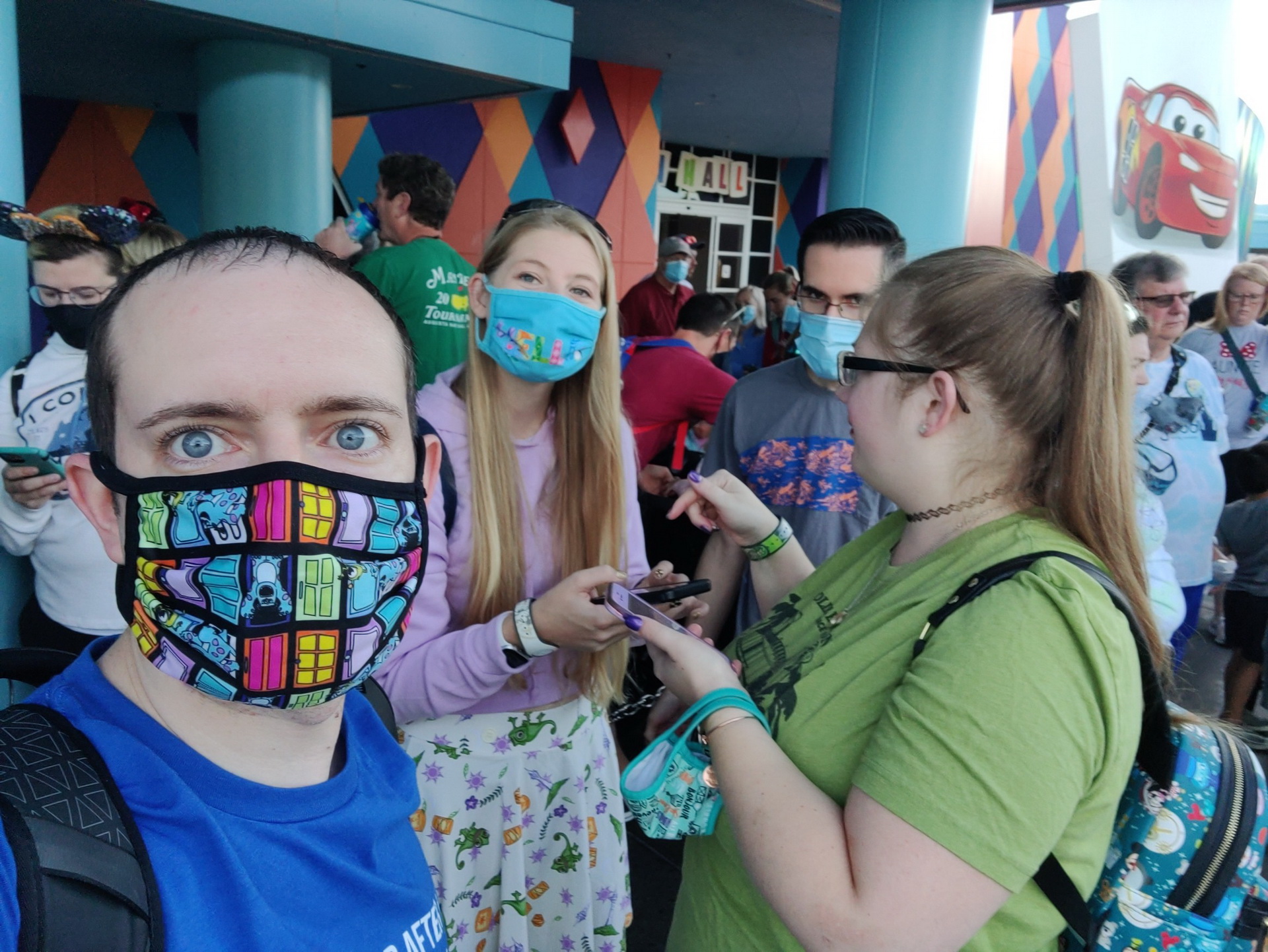 A candid of myself, Beatrice, Dave, and Lizzy while waiting for the bus.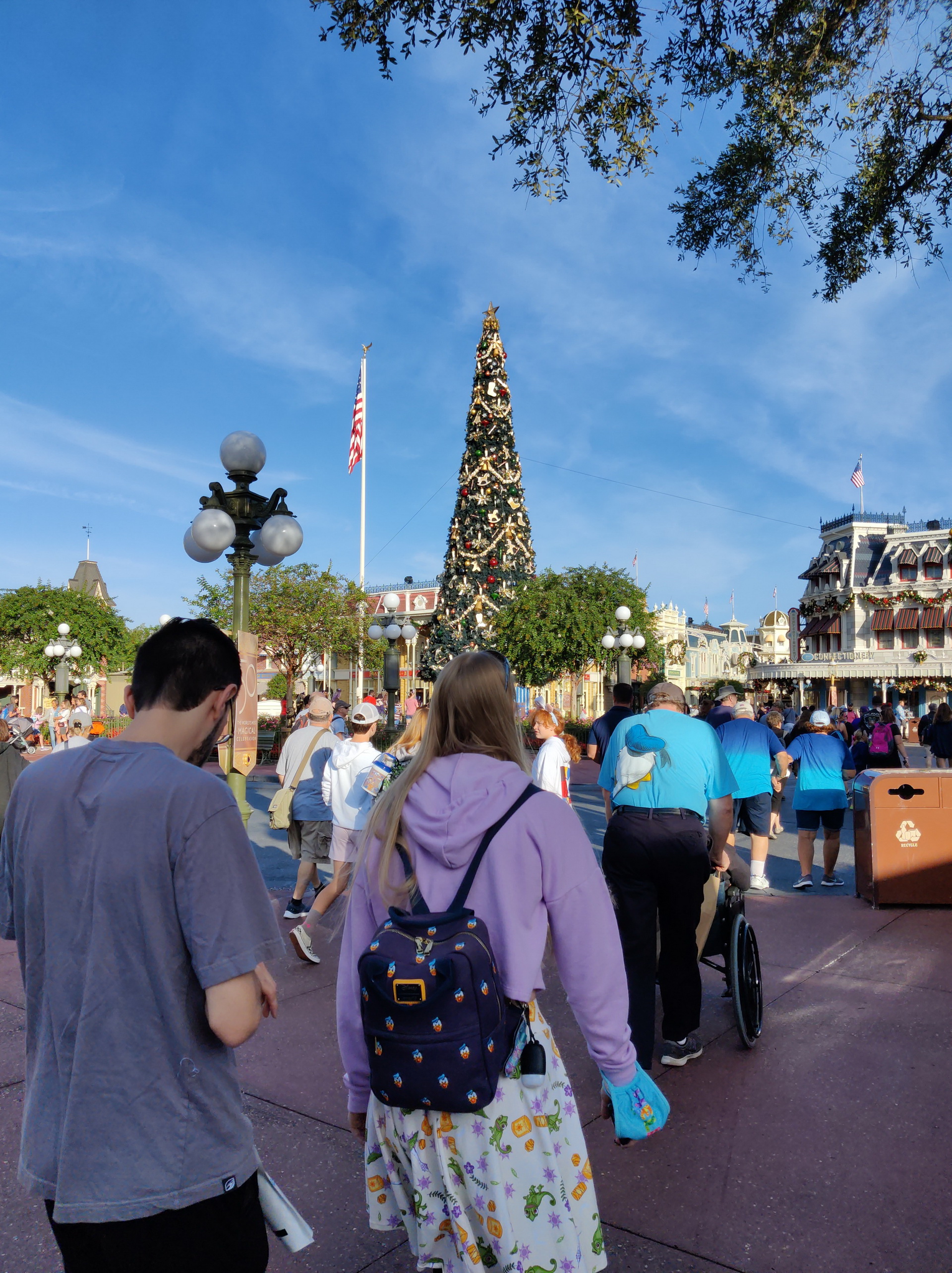 Christmas tree at the entrance of the Magic Kingdom.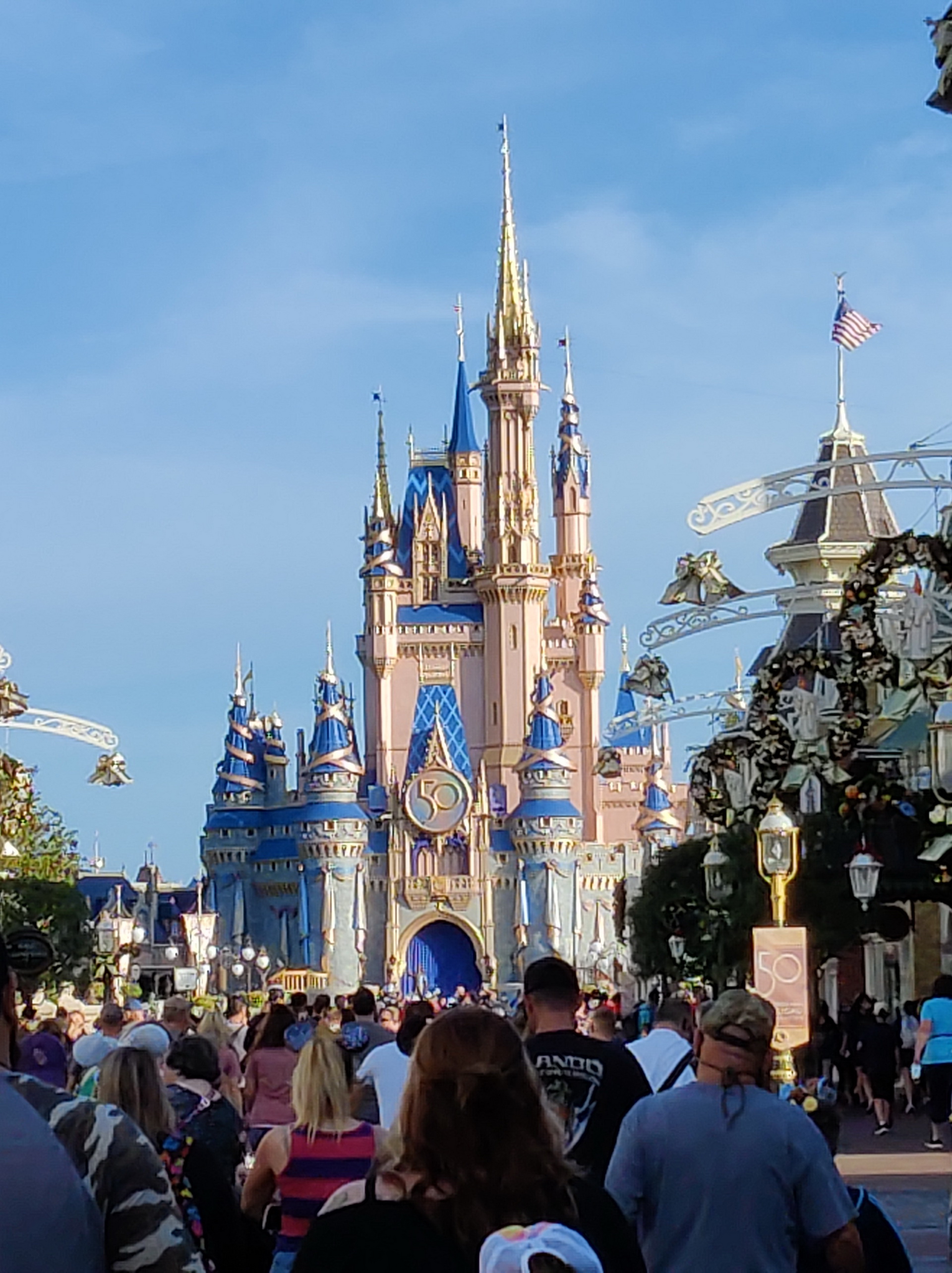 Obligatory photo of Cinderella's castle after walking in.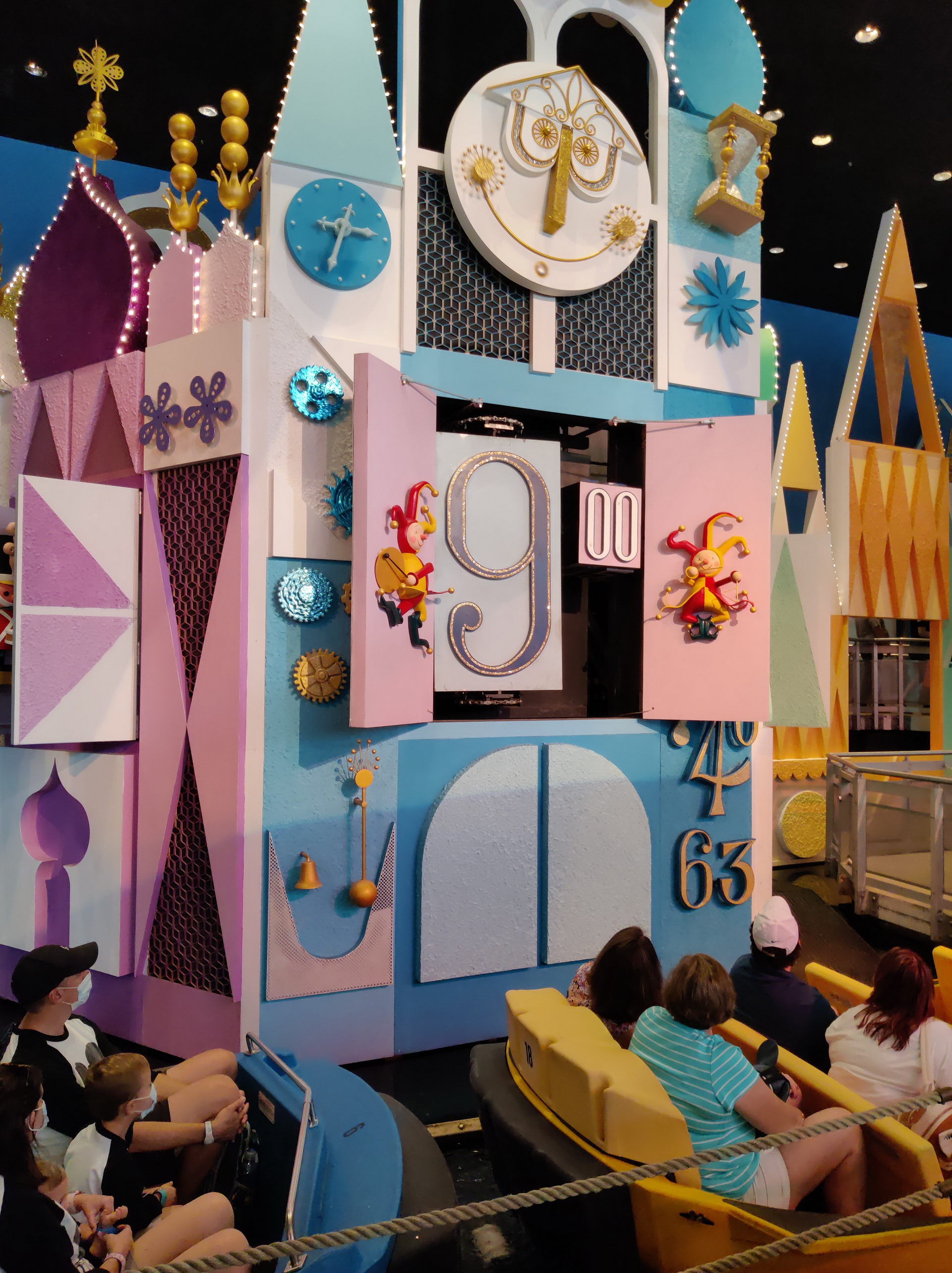 The clock at "It's A Small World" was accurate – it was our third ride by 9AM.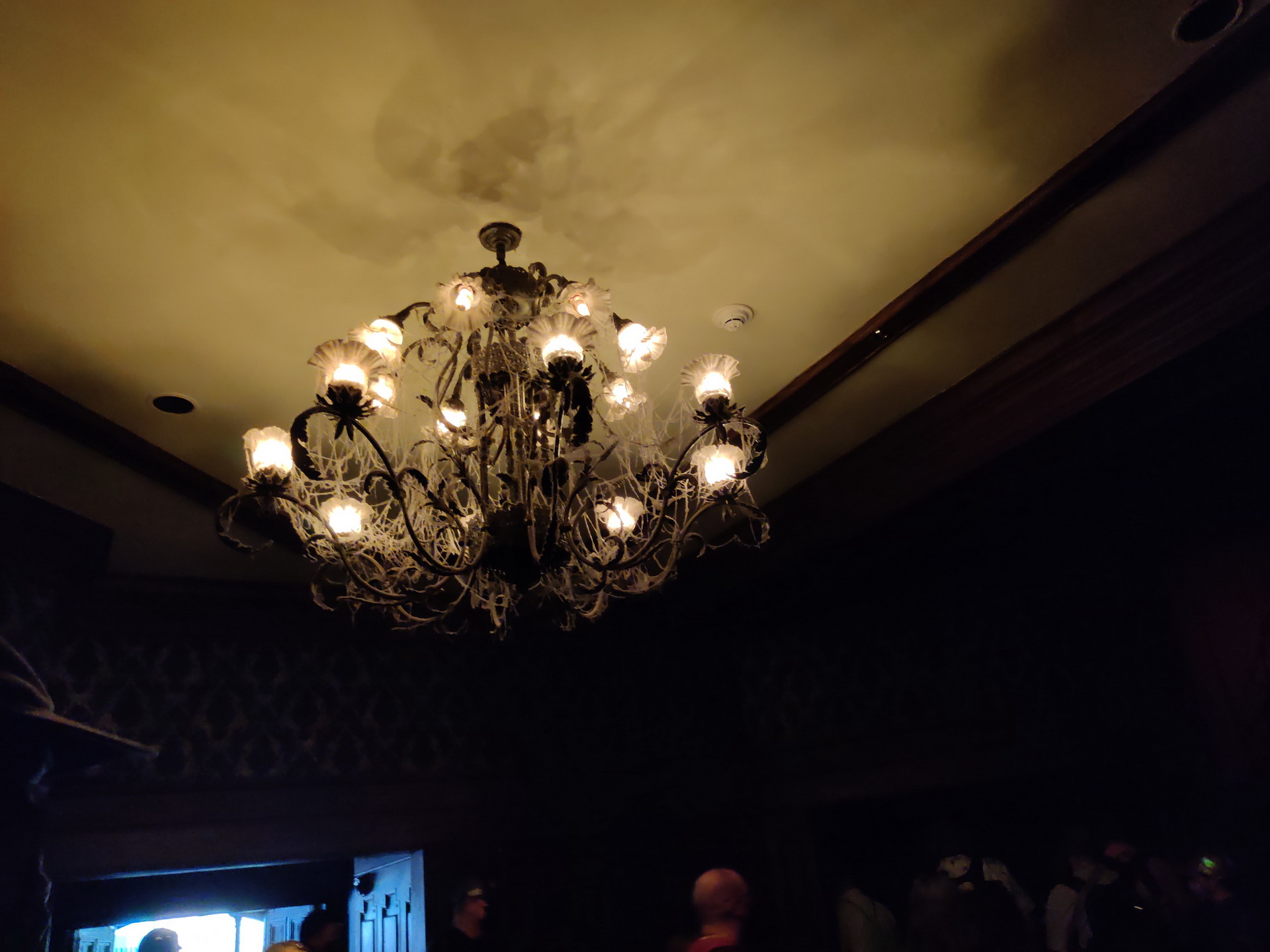 The chandelier in the Haunted Mansion has lots of cobwebs. Someone needs a Swiffer.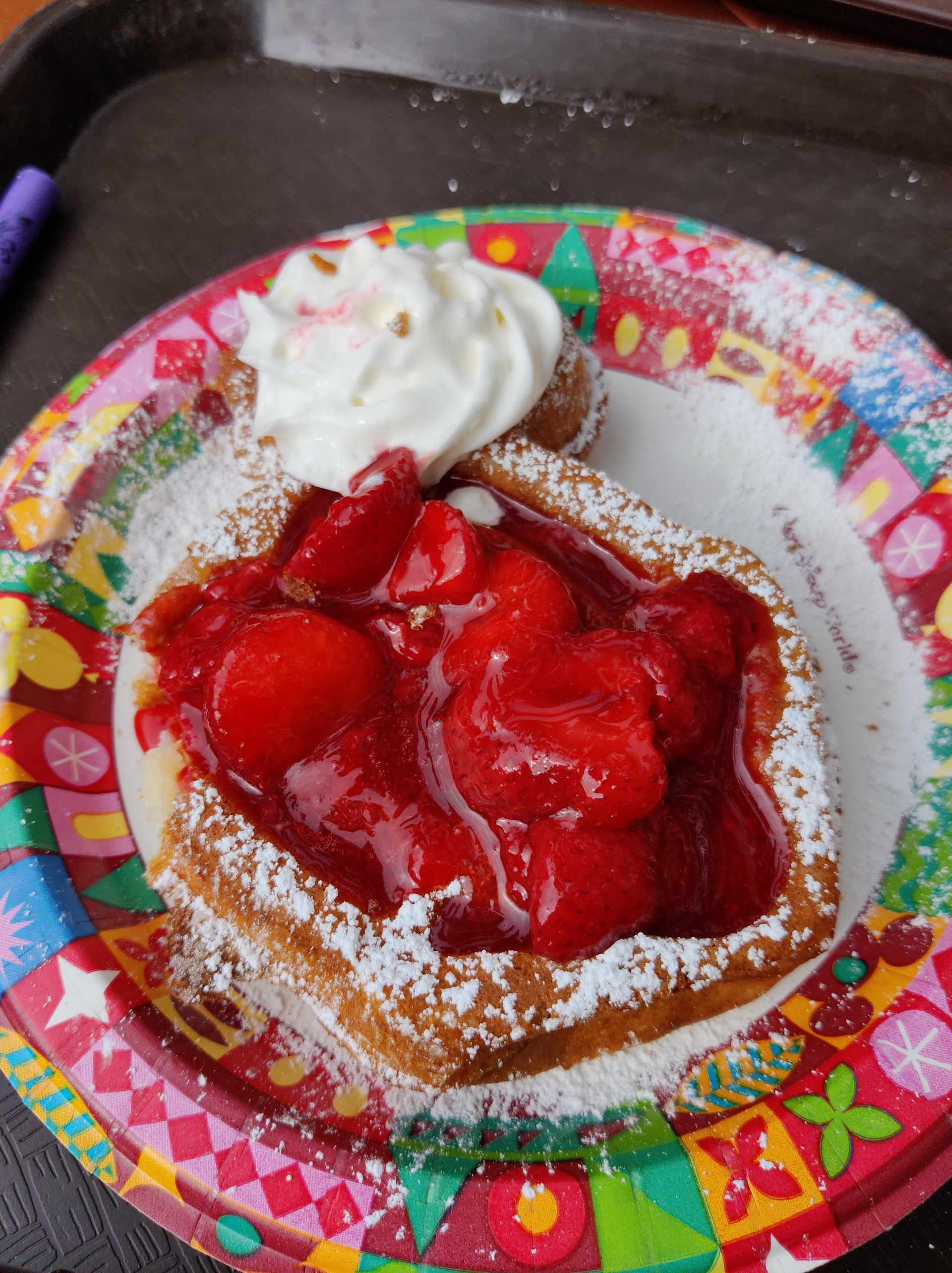 A Mickey Waffle. One ear was already eaten.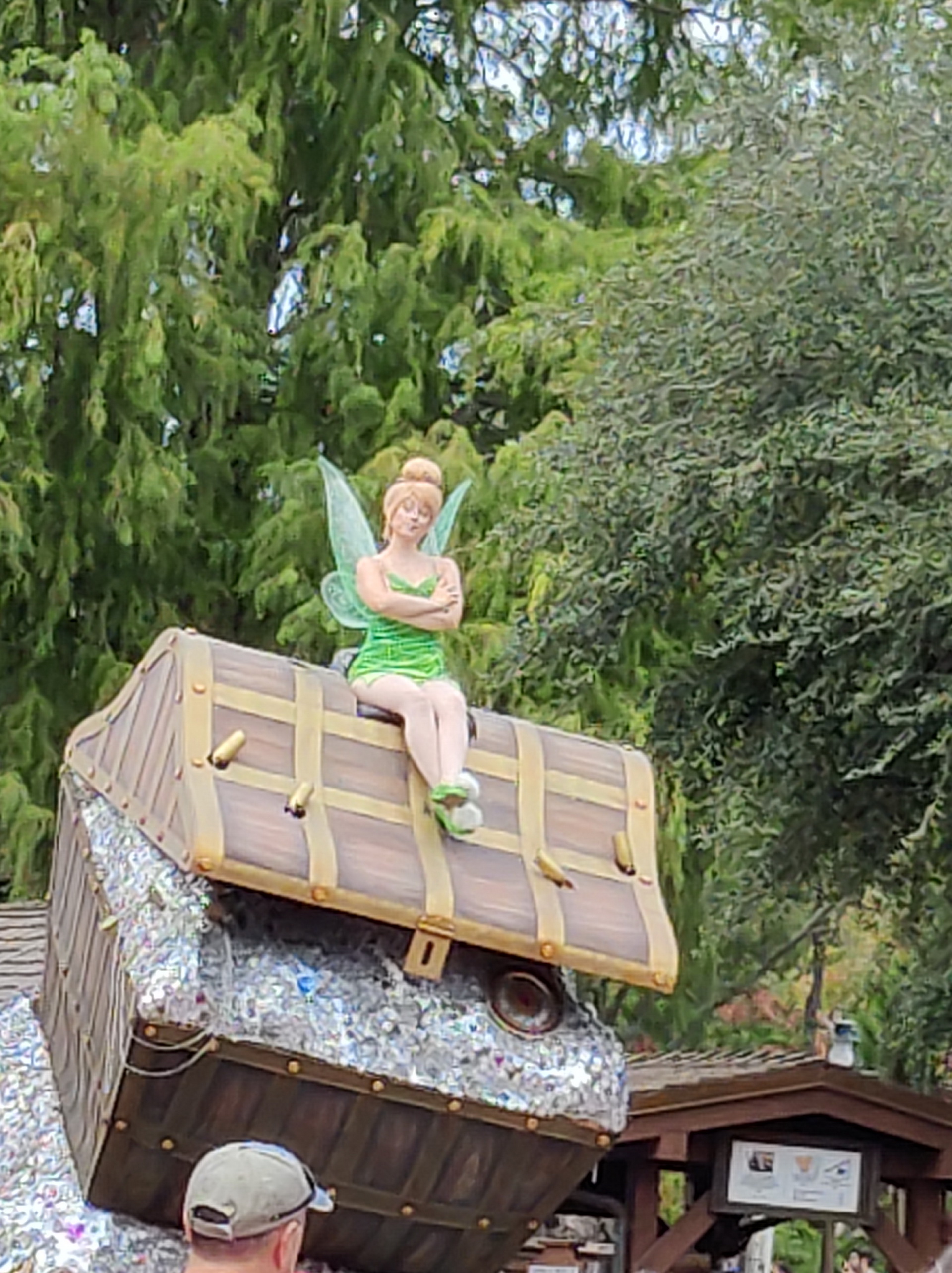 Tinkerbell on her single-float parade; this was the first character making a lap around the park, at least that I saw.
Why is the rum gone? It's not because I drank it! That's coffee!!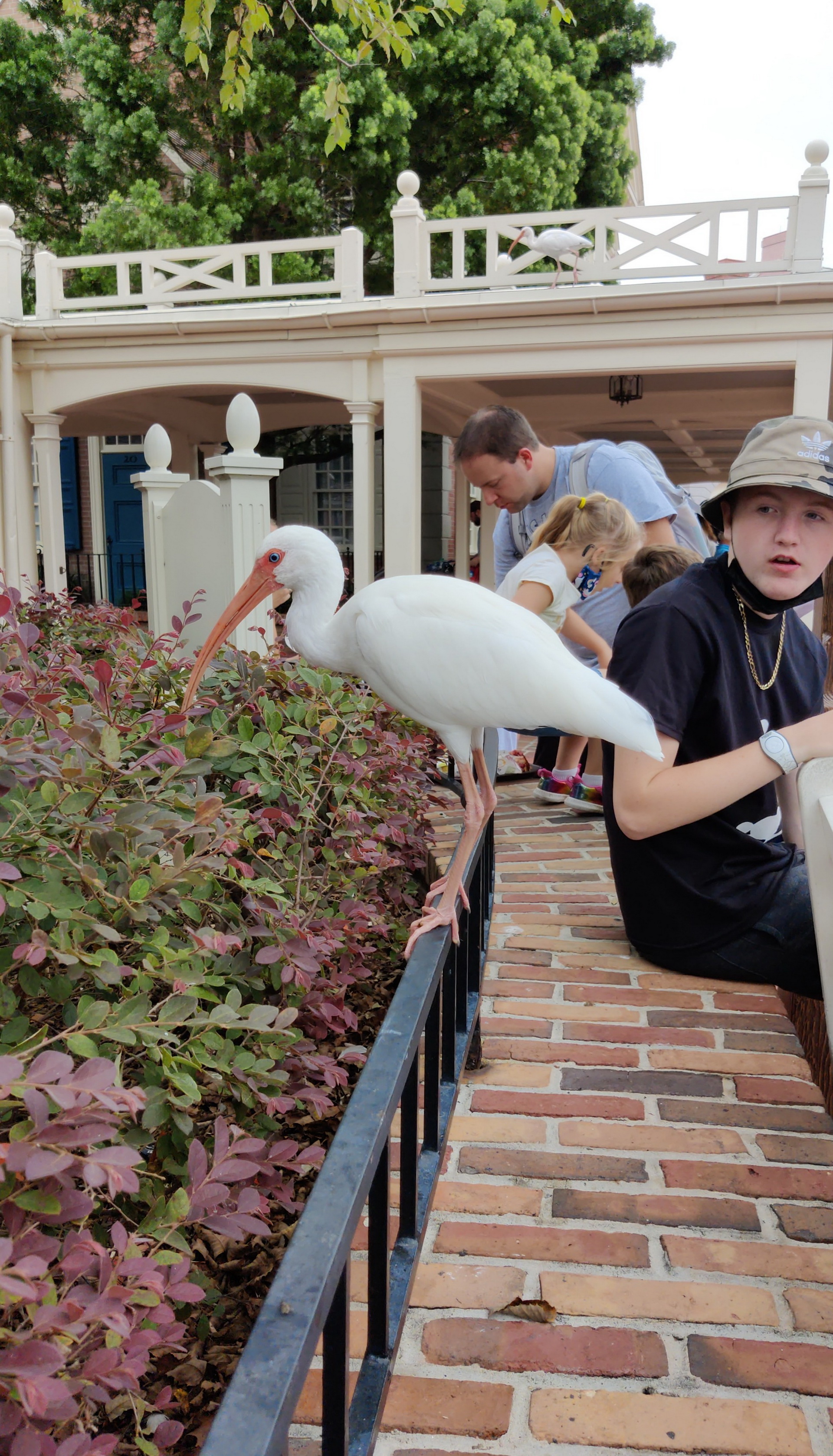 These birds were around. It's pretty clear they were looking for french fries.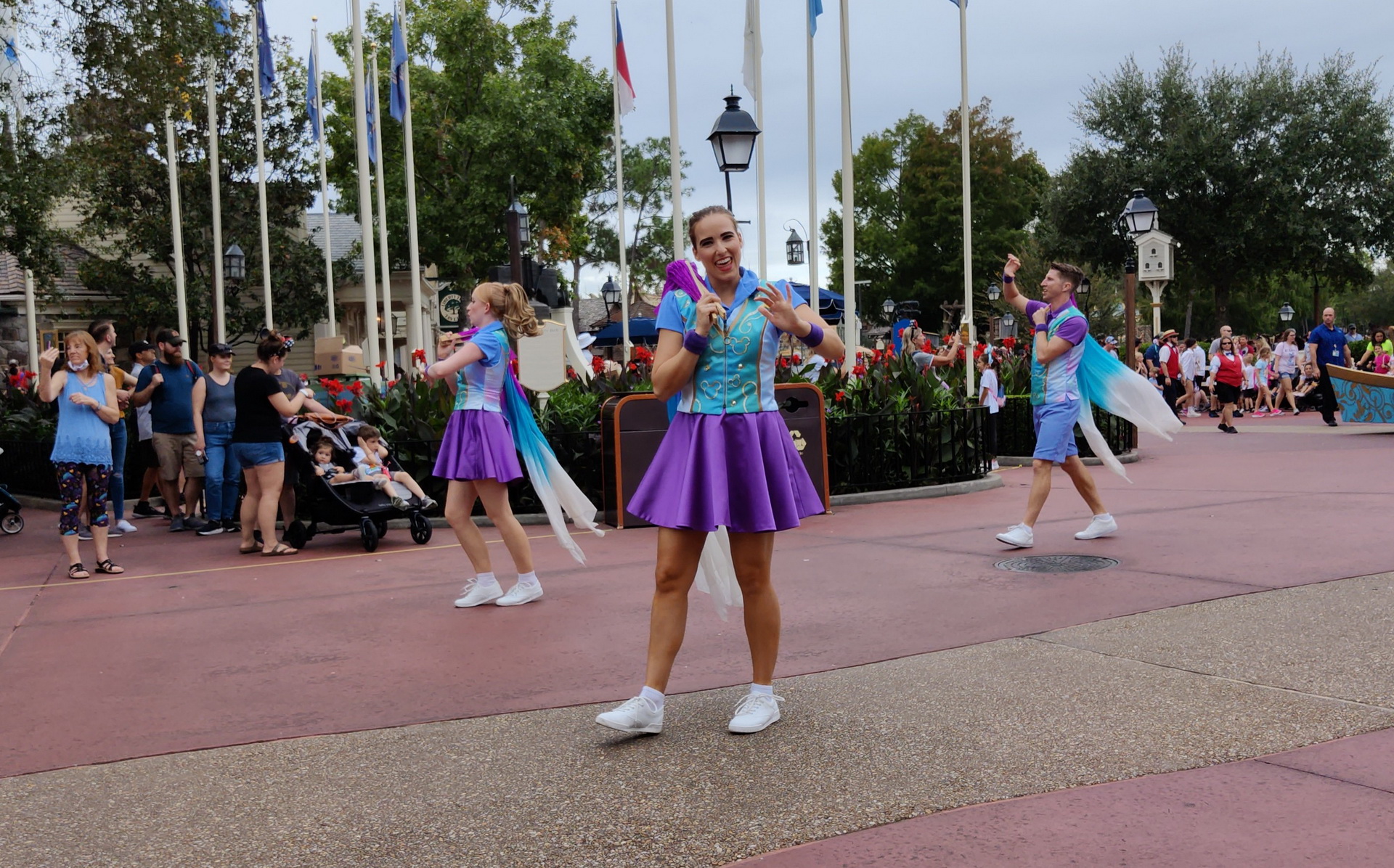 Parade dancers down Main Street in Liberty Square. They definitely have the energy to smile a whole lot.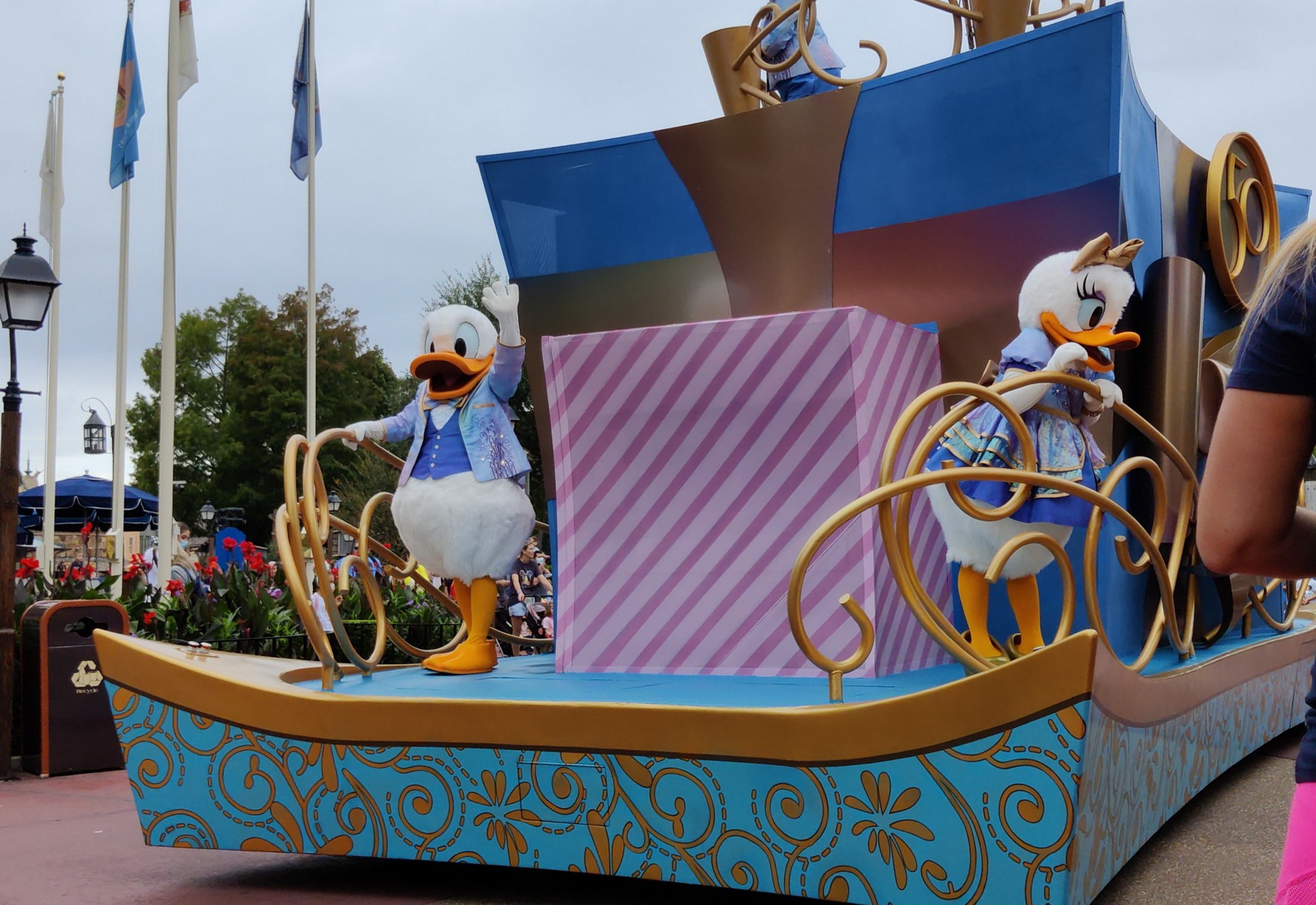 Donald and Daisy on a short parade float.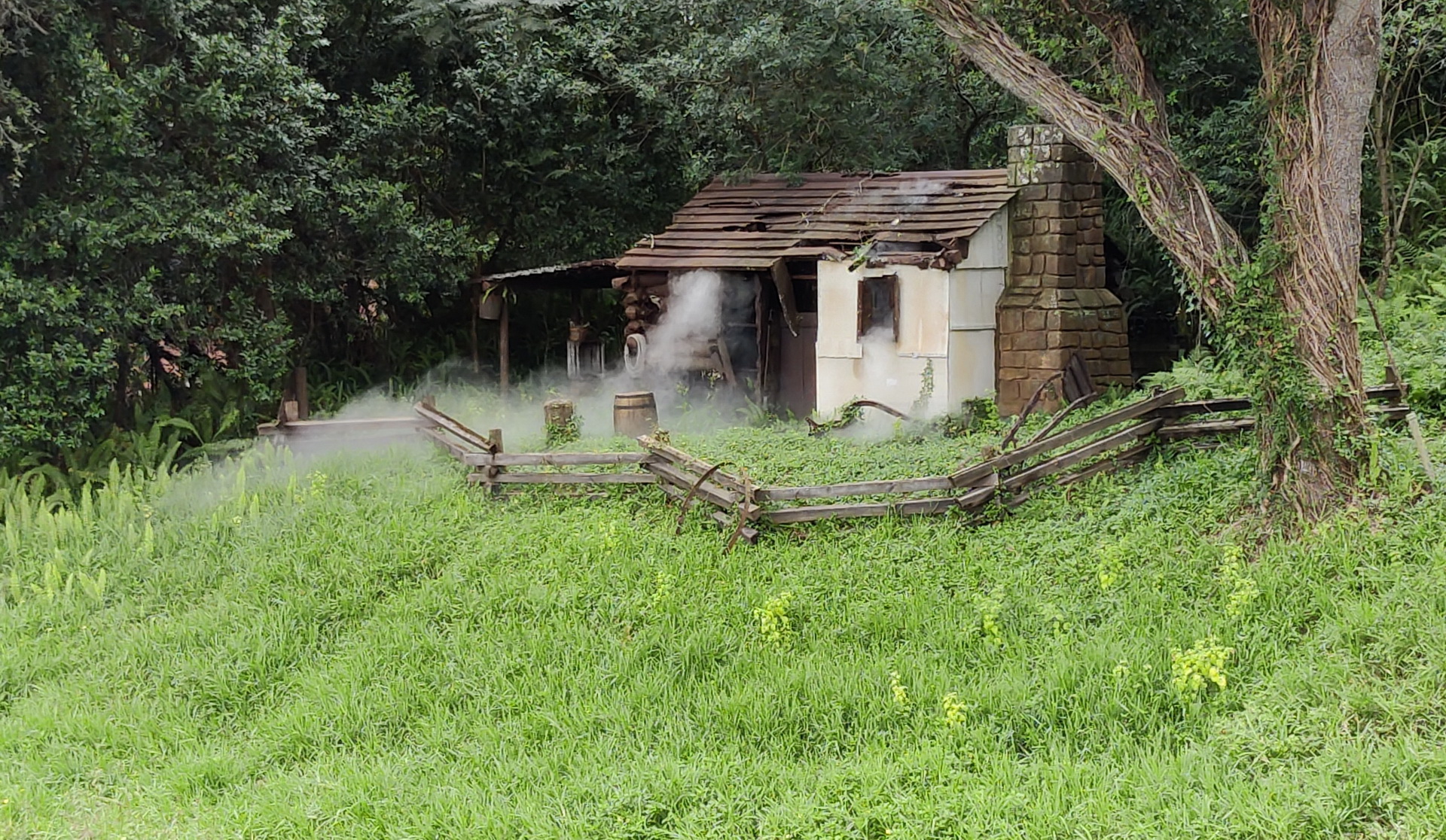 This house on Tom Sawyer Island: Tourist attraction.
This house on Long Island: $699,000.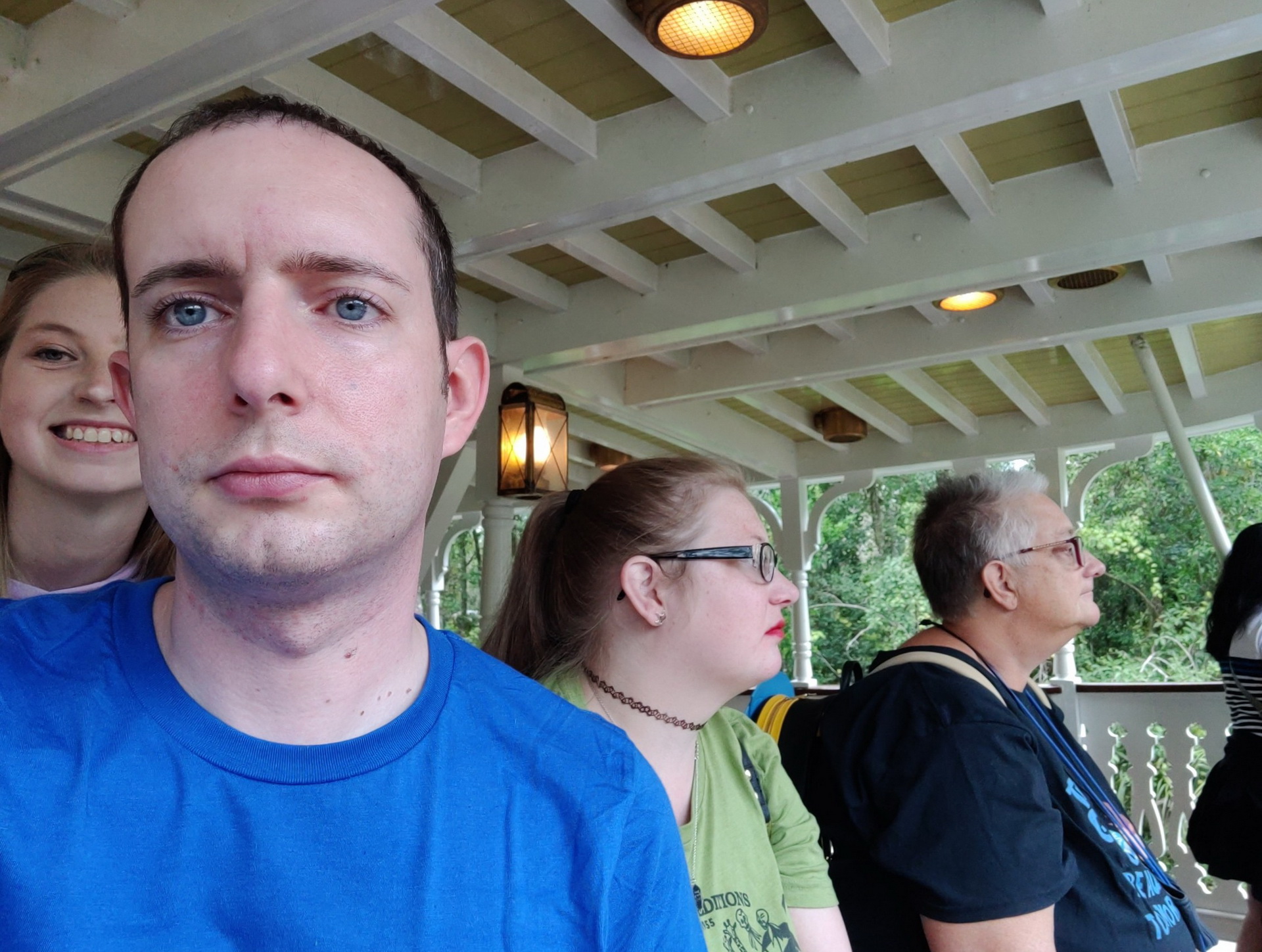 A candid on the riverboat. I didn't realize Beatrice photobombed until I reviewed the photos for upload.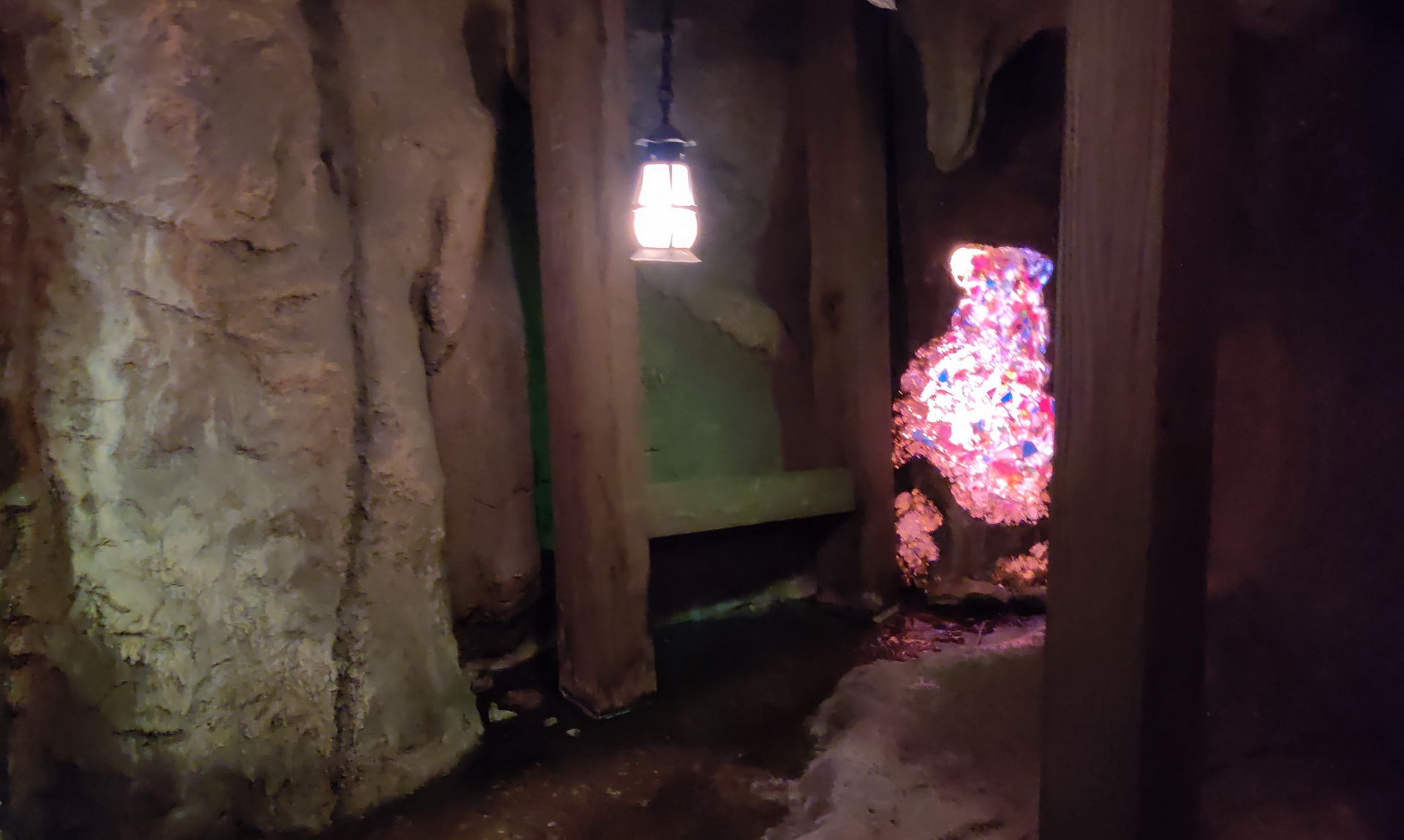 A photo in a cave on Tom Sawyer Island.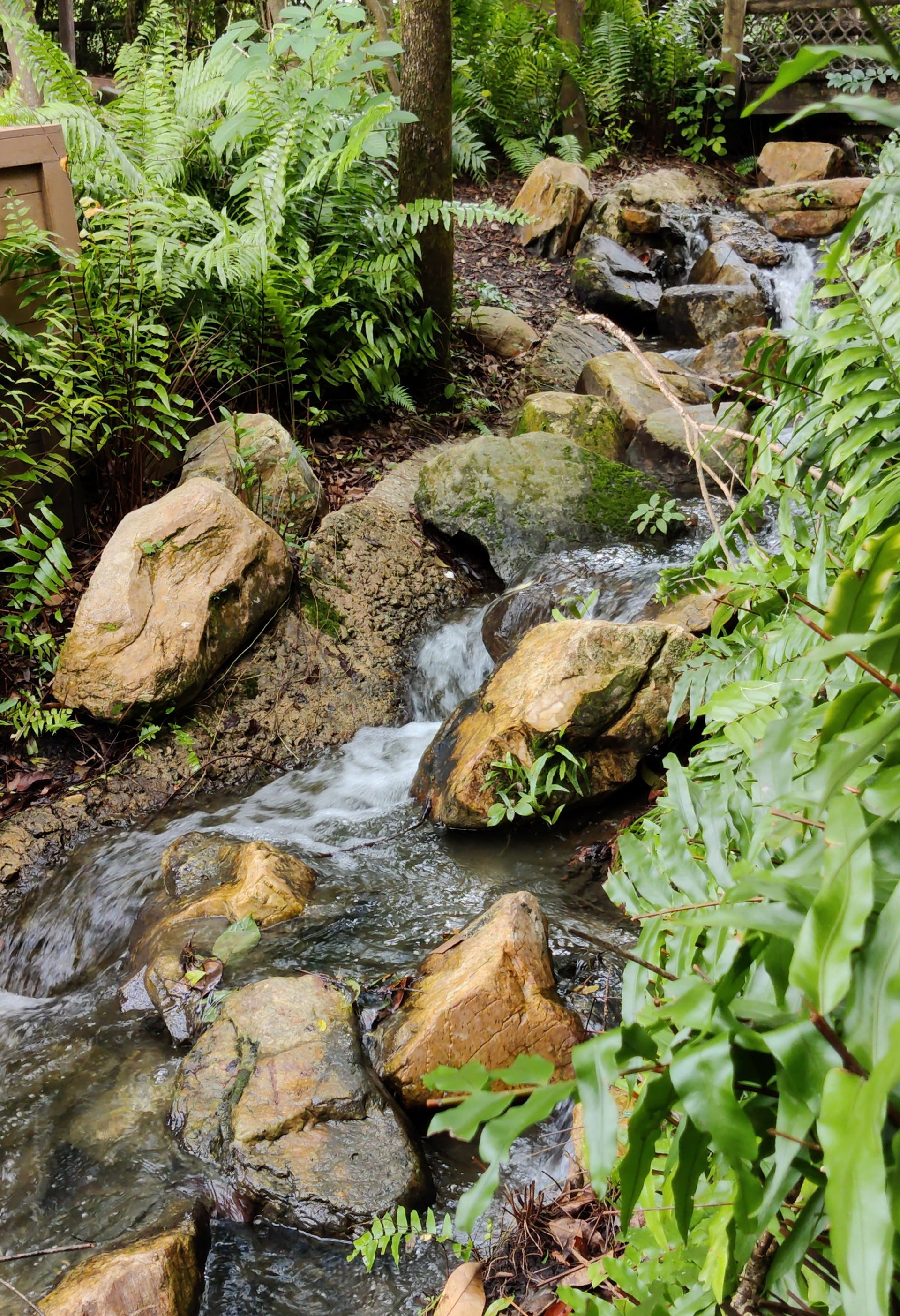 The running water was lovely.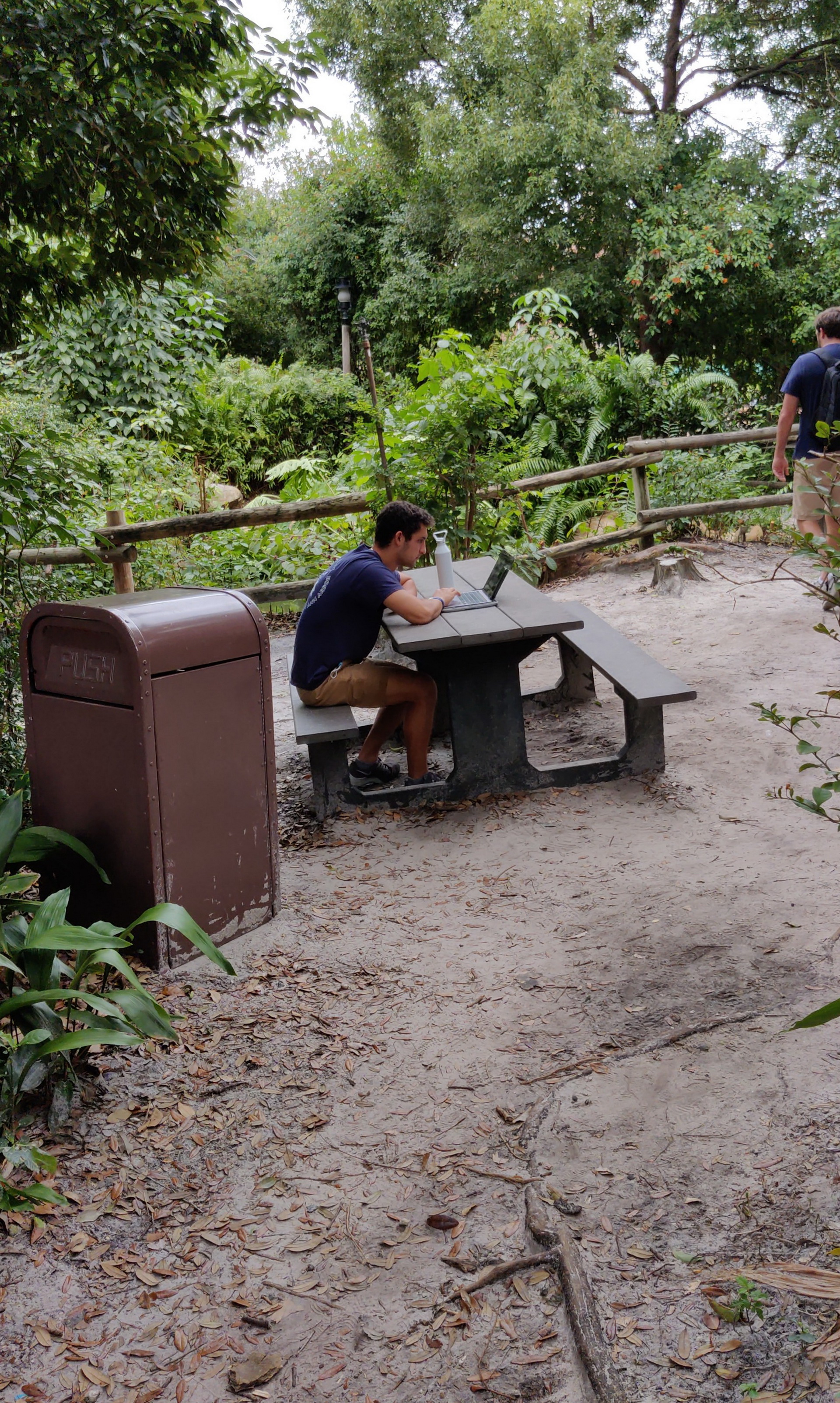 I'm not the only one! This guy was getting some work done on Tom Sawyer Island.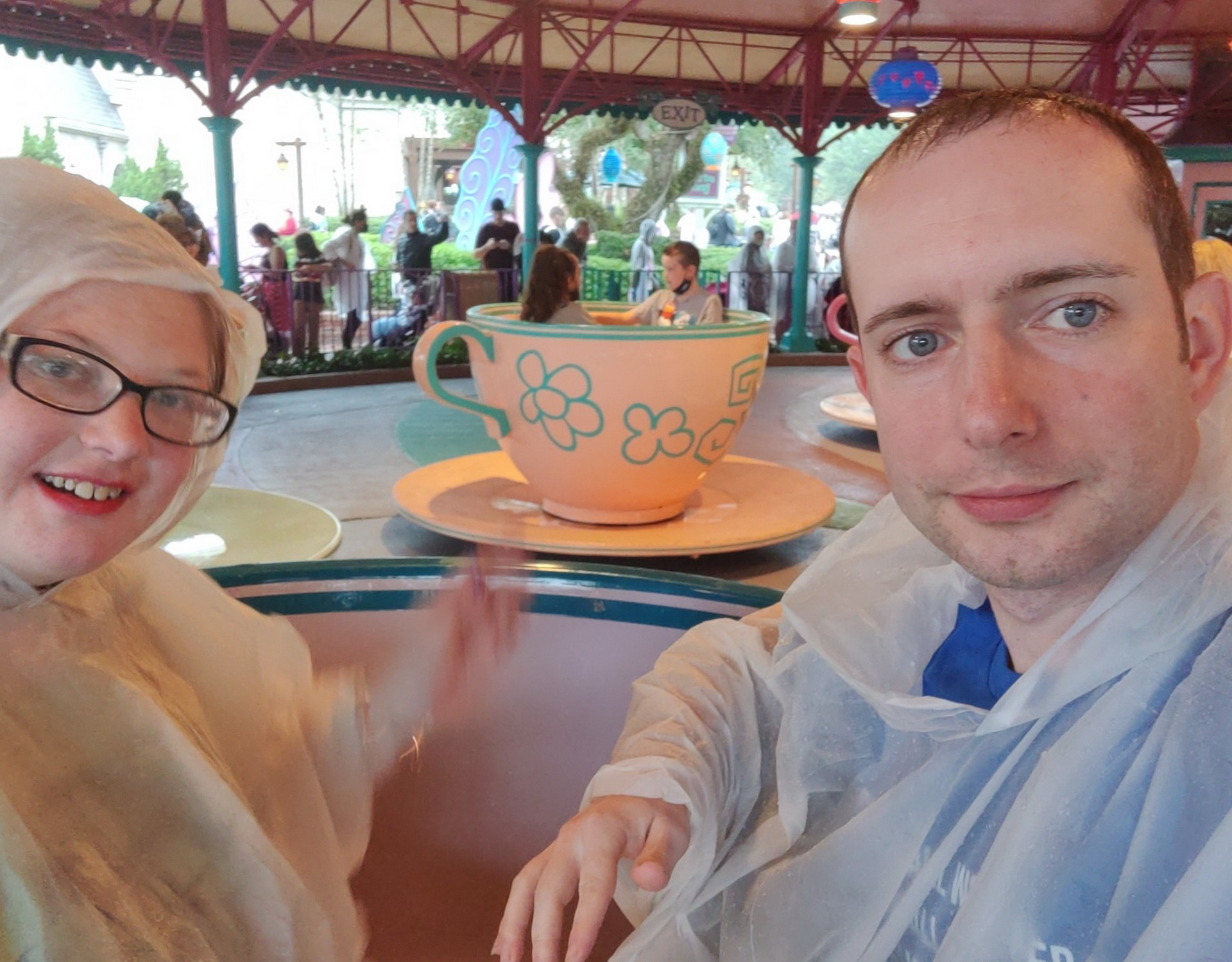 Teacup ride. Neither Lizzy nor I felt like spinning the middle thingy.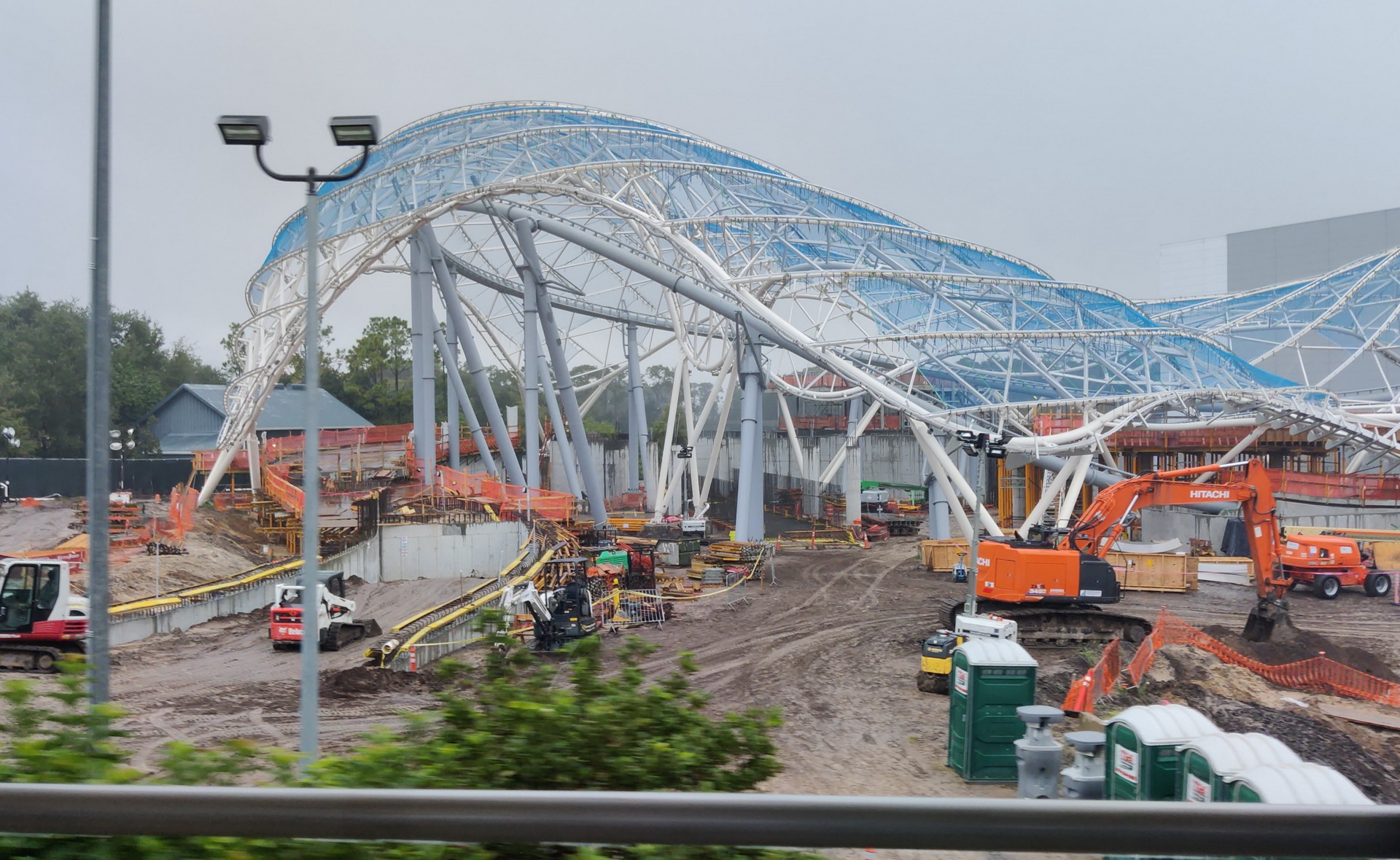 The Tron roller coaster, due to open next year. I'm glad they're doing it, but Tron was from 1982, Tron: Legacy was from 2010…seems like quite a long time?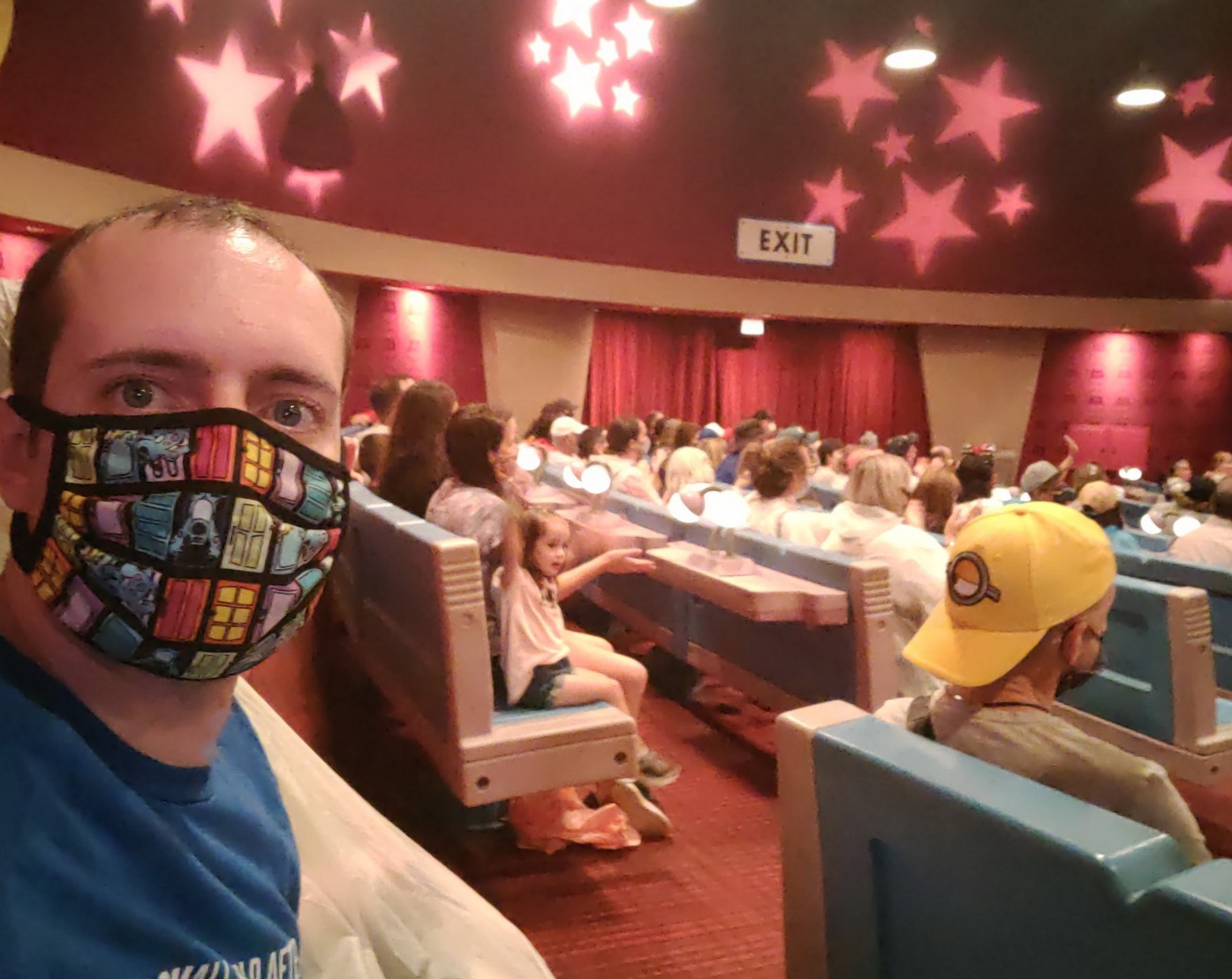 The Monsters, Inc. Laugh Floor!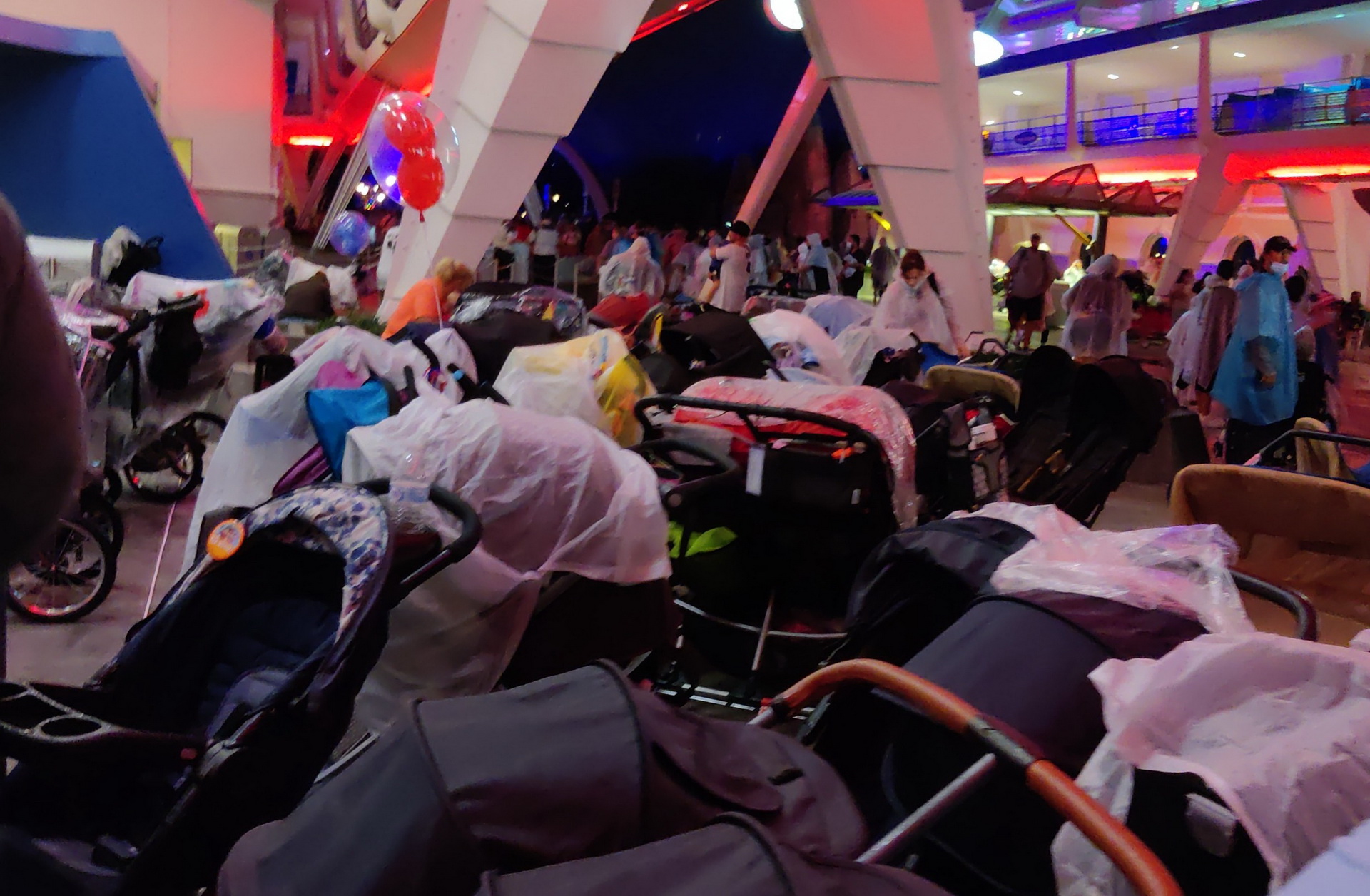 Stroller parking. So. Many. Strollers.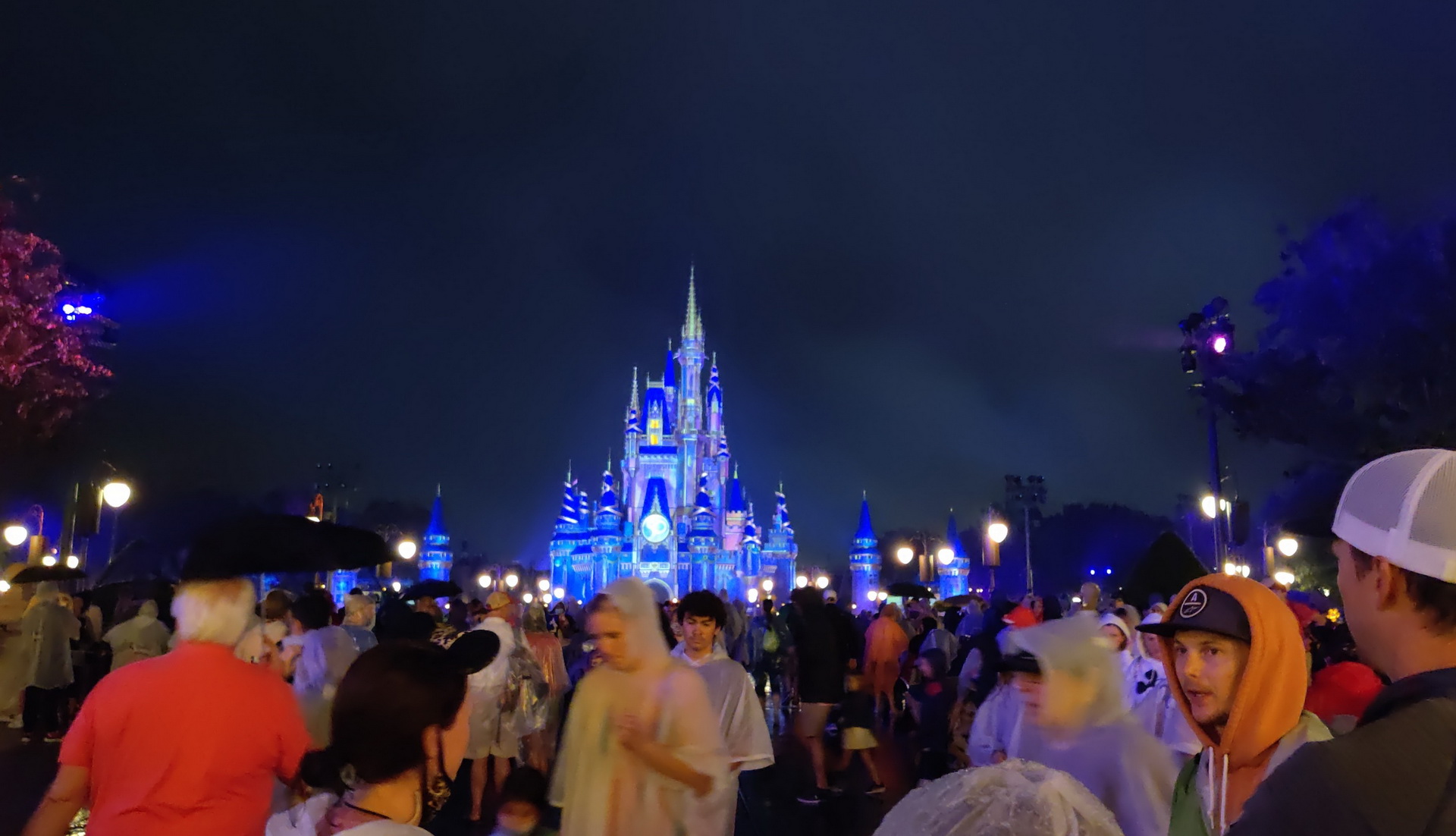 Cinderella's Castle, evening lights.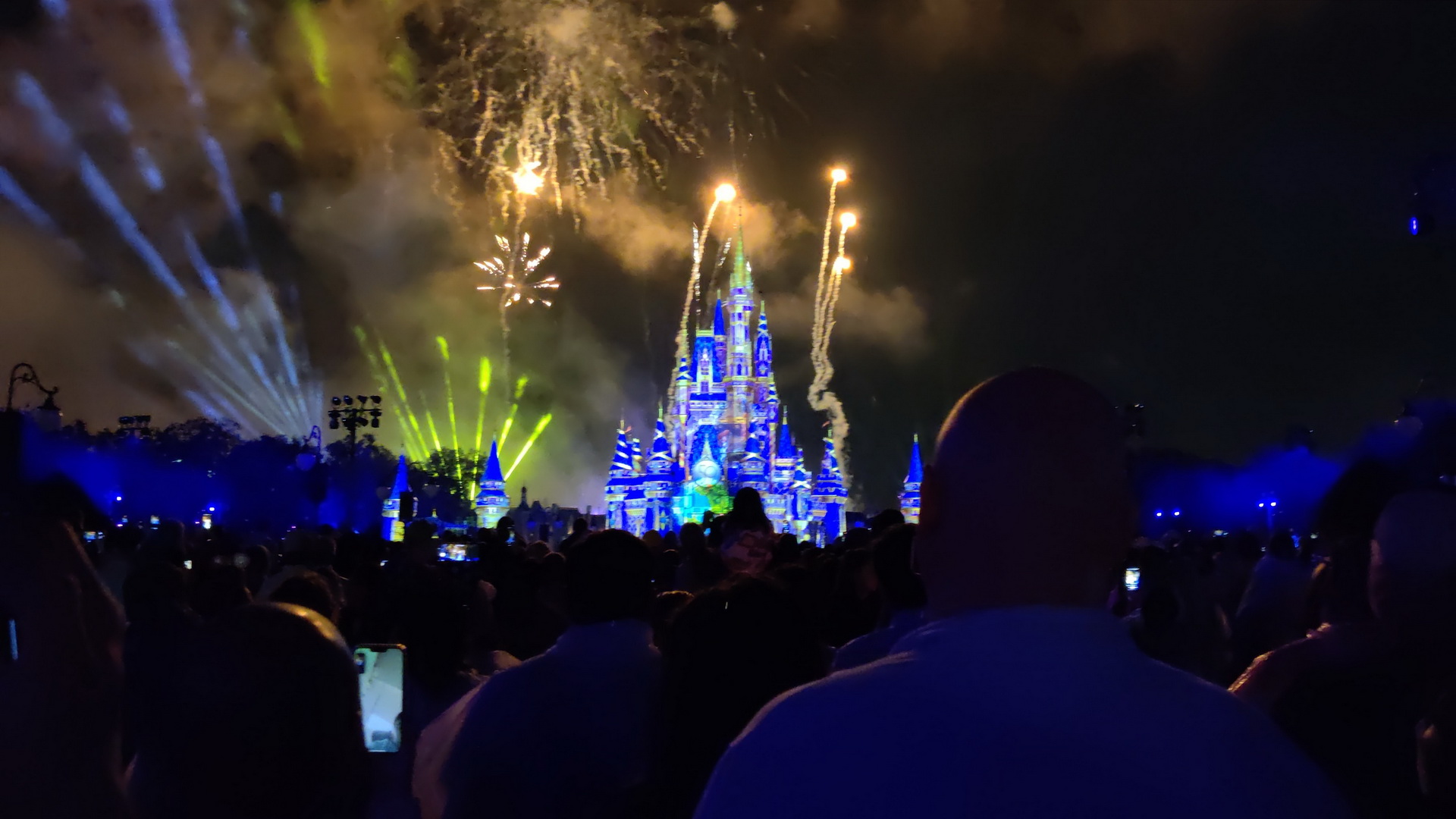 Fireworks. Intelligent lights. Projection mapping. It was super impressive.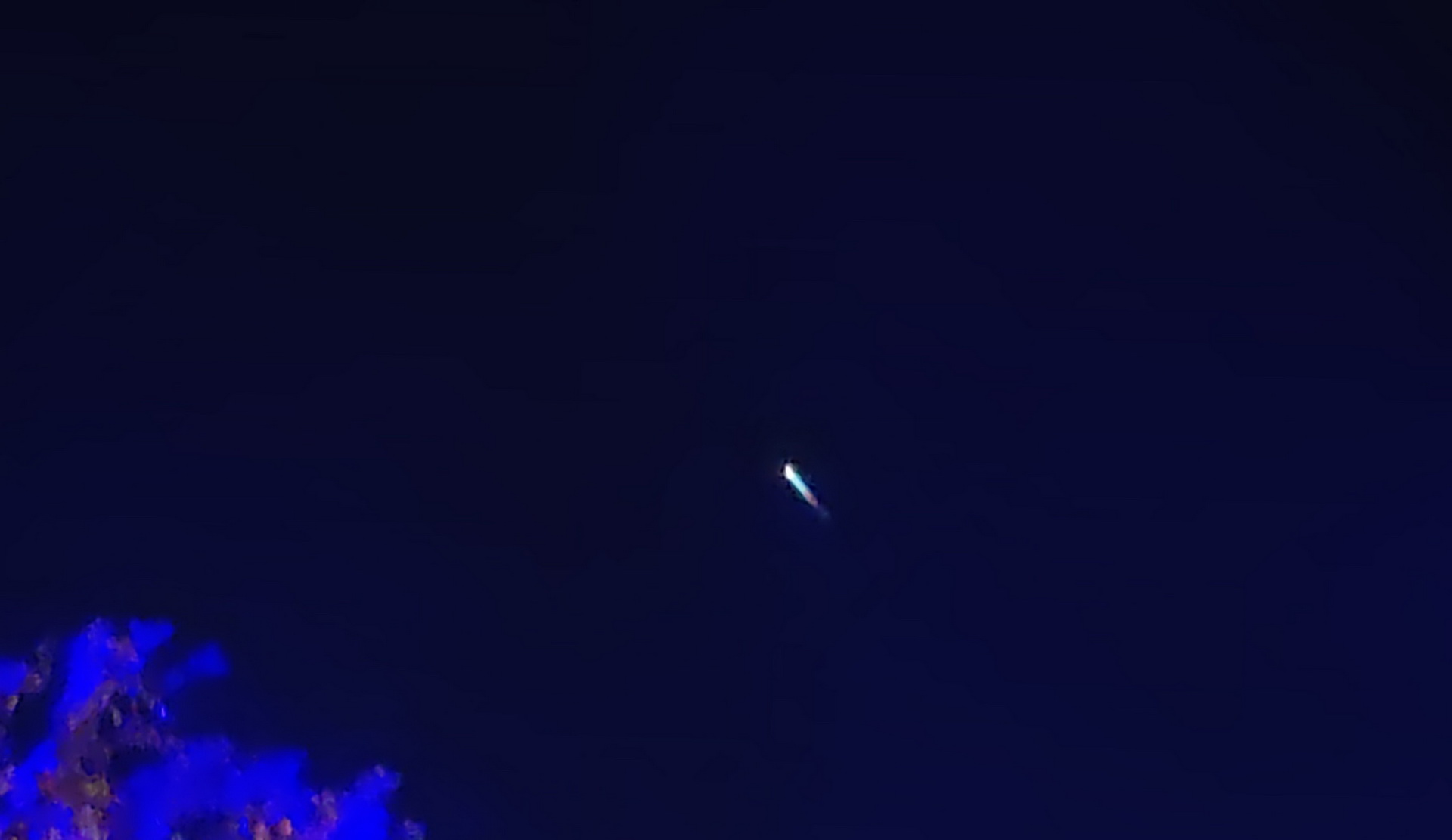 A SpaceX launch in the distance.